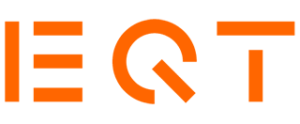 EQT portfolio company BBS Automation today announced the add-on acquisition of ANT – a leading developer of innovative "Industry 4.0" solutions that digitize production workflows in large-scale manufacturing processes.
Headquartered in Munich, Germany, BBS Automation develops flexible and high-quality automation solutions for complex manufacturing and testing processes. With production sites in Germany, the US, China and Malaysia, BBS Automation supports a diverse network of blue-chip customers on a global scale. EQT Mid Market Europe and EQT Mid Market Asia III jointly invested in BBS Automation alongside its founding families to support the growth ambitions of the company both organically and through add-on acquisitions.
BBS Automation and ANT – expanding offering of digital factory solutions
Better utilization of data analytics and IoT technologies represent an enormous opportunity for manufacturing companies across all sectors. The ability to increase the efficiency of assembly processes, allow for more rigorous testing and quality management practices as well as to enable predictive maintenance are only some of the manifold potentials that can be provided by integrated digital factory solutions.
In order to expand its offering in this regard, BBS Automation acquired the industrial software specialist ANT Sp. z o.o, a developer of highly innovative "Industry 4.0" solutions headquartered in Kraków, Poland. Founded in 2006 by Jerzy Fulara and Andrzej Jarosz, ANT has developed a core platform ("AOS") that can be combined with highly customized software modules tailored to the specific needs of each customer.
Among other features, solutions of ANT include digital dashboards to visualize production workflows, data analysis tools to optimize machine efficiency, assistants to enable predictive maintenance and tools to digitize processes like documentation and quality control. One key strength of ANT's solutions is the high compatibility with existing hardware and software infrastructures. Data can be drawn from a wide range of available machine sensors, complemented with ANT data acquisition modules wherever required. Analyses can subsequently be fed into a wide range of ERP-systems. This makes ANT a valuable partner for the digital transformation of existing factories, proven in more than 450 system implementations in more than 30 countries to date.
The combination of BBS Automation's deep industrial automation expertise with ANT's experience in software and data analytics will strengthen the ability to jointly develop integrated "Industry 4.0" solutions.
Uwe Behr, Co-founder of BBS Automation, comments: "In ANT we found our ideal counterpart among industrial software developers: ANT draws on a remarkable sector experience and truly understands the needs of its customers in their respective end markets, acting in close partnership with its clients to develop customized solutions of highest quality. With every new implementation they expand their 'toolkit' of capabilities. We are looking forward to partner up with its founders to combine our capabilities and jointly develop new innovative solutions that will allow our customers to master the digital transformation of their assembly and testing processes."
Andrzej Jarosz, CEO and Co-founder of ANT adds: "Over the course of the last twelve years we expanded the depth and scope of our solution offering and were looking for a strong partner to further accelerate our growth. Our customers increasingly request us to serve them on a global scale. The global platforms of BBS Automation and EQT will allow us to better serve customers internationally. In addition, we see strong demand for our solutions in new end markets that BBS Automation already serves today and for which we will now work on customized solutions together."
Andreas Fischer, Partner at EQT Partners and Investment Advisor to EQT Mid Market Europe concludes: "Both BBS Automation and ANT have a strong entrepreneurial culture and share a passion to build best-in-class solutions for their customers. EQT is thrilled to support this add-on acquisition only six months after investing in the company. This transaction is a strong fit, not only in terms of synergistic technologies and geographic expansion potential, but especially in terms of the cultural fit of both businesses and we welcome the decision of ANT's founders to stay on board. EQT looks forward to jointly develop BBS Automation's positioning as a key enabler of Industry 4.0 production systems."
Hits: 19