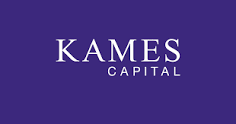 Advisors Asset Management, a US-based investment manager, has strengthened its investment offering with the appointment of Kames Capital as Portfolio Consultant for a new unit investment trust (UIT).
The Kames Sustainable Equity Portfolio will be available to US investors and will seek to provide above average total return by investing in a portfolio of securities selected by Kames Capital, the Portfolio Consultant to the UIT.
Craig Bonthron and Neil Goddin of Kames Capital's Edinburgh-based global equity team will recommend stocks for the portfolio. The team has a high-conviction stock-picking approach and invests globally across the market-cap spectrum.
Commenting on the appointment, Richard Stewart, Executive Vice President and Head of UIT Product Management for Advisors Asset Management, said:
"We are excited to partner with Kames Capital, a best-in-class asset management firm and a global leader in sustainable investing. We also look forward to growing our relationship with Kames Capital and to all the possibilities that lie ahead."
Martin Davis, CEO of Kames Capital and Head of Europe for Aegon Asset Management, said:
About Advisors Asset Management
Established in 1979, AAM has become a highly respected financial force providing complete portfolio solutions tailored to the individual needs of financial professionals and their clients.
For nearly 40 years, AAM has been a trusted resource for financial advisors and broker/dealers. It offers access to Unit Investment Trusts (UITs), open- and closed-end mutual funds, separately managed accounts (SMAs), structured products and the fixed income markets, as well as portfolio analytics and exchange-traded funds (ETFs).
As of September 30, 2018, the brokerage and advised business at AAM represents approximately $26.1 billion in assets.
Hits: 5