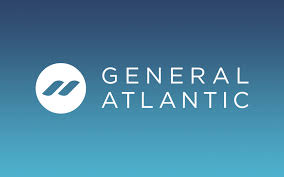 With the goal of decentralizing credit from major banks, the fintech is pursuing strategic acquisitions and continued growth
São Paulo – October 31, 2023 – QI Tech, the first Direct Credit Company (SCD) approved by the Brazilian Central Bank, today announced an investment of US$200 million (R$1 billion) in a Series B round led by General Atlantic, a leading global investor, with participation from existing investor Across Capital, which is doubling its initial investment in the company. QI Tech plans to leverage the new capital to further expand its leading product position and explore strategic M&A opportunities.
Founded in 2018 by Pedro Mac Dowell, Marcelo Bentivoglio, and Marcelo Buosi, QI Tech is transforming the credit market by simplifying the loan process, with a mission to decentralize credit away from major banks. QI Tech offers a comprehensive set of APIs that allows any business to offer financial products to its customers. The company's "one-stop-shop" solution provides digital registration tools, data validation, credit scoring, digital account opening, wire transfers, Pix, bank slips, and credit underwriting for various sectors of the economy. To complete the range of services offered, QI Tech also holds a brokerage license (DTVM), used to structure, administer, and safeguard investment funds in credit rights (FIDC). The fintech holds a top-tier Fitch rating of A+ (bra).
"This new partnership lays the foundation for the size of the opportunity we are pursuing. We plan to use the new capital to strengthen our leadership position in Brazil, keeping an eye on potential local opportunities and executing an aggressive growth strategy for each business unit," continued Pedro Mac Dowell, founder and CEO of QI Tech.
In 2021, after two years of operation, QI Tech raised a Series A round of US$50 million (R$270 million at the time), led by the Sovereign Investment Fund of Singapore (GIC). The company has been profitable since its first year of operation.
"QI Tech is a unique company; we have cutting-edge technology, solid fundamentals, and an experienced, ambitious team operating in a high-performance culture. We do everything with purpose, ensuring that our clients receive the highest level of support and our community gets the best product," said Marcelo Bentivoglio, co-founder and CFO of QI Tech.
Luiz Ribeiro, Managing Director and Co-Head of the Brazil office at General Atlantic, added, "We have tracked QI Tech for several years and are impressed by the vision of the leadership team. By building native connectivity with the national financial system, as well as through a modular API, QI Tech has enabled the development of credit, payment, and banking solutions for a range of asset managers, corporates, and fintechs. As digital payments and credit adoption in Brazil continues to accelerate, QI Tech is capturing an exciting opportunity to power high-quality financial infrastructure for their customers. We look forward to supporting the company in its continued expansion."
"In a world where fintechs continue to proliferate and companies want to offer financial solutions to their end customers, we create opportunities for these businesses to offer a complete range of financial products, increasing engagement with their customers and also creating new revenue streams," Mac Dowell added.
QI Tech engaged J.P. Morgan as its leading placement agent, Vinci Partners as its financial advisor, and Freitas e Leite Advogados as its legal counsel.
About QI Tech
QI Tech is a one-stop-shop platform for financial, credit, banking, and anti-fraud services. With both SCD and DTVM licenses granted by the Brazilian Central Bank, it provides all the technological infrastructure for its clients and partners to monetize and engage their ecosystem of stakeholders. The company combines an intelligent platform with all regulatory compliance, so its clients can offer payment and credit services securely and in a way that best fits their business model.
About General Atlantic
General Atlantic is a leading global investor with more than four decades of experience providing capital and strategic support for over 500 growth companies throughout its history. Established in 1980 to partner with visionary entrepreneurs and deliver lasting impact, the firm combines a collaborative global approach, sector specific expertise, a long-term investment horizon and a deep understanding of growth drivers to partner with great entrepreneurs and management teams to scale innovative businesses around the world. General Atlantic has more than $77 billion in assets under management inclusive of all products as of September 30, 2023, and more than 220 investment professionals based in New York, Amsterdam, Beijing, Hong Kong, Jakarta, London, Mexico City, Miami, Mumbai, Munich, San Francisco, São Paulo, Shanghai, Singapore, Stamford and Tel Aviv. For more information on General Atlantic, please visit: www.generalatlantic.com.