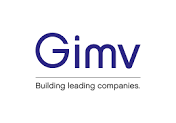 Topic: Divestment
After guiding the company for more than four years, marked by dynamic organic and external growth, Gimv will sell its majority stake in Groupe Claire to Crédit Mutuel Equity, alongside the management team, in order to further support the development strategy led by its Chairman Damien Verhée.
Groupe Claire is a historical leader in solutions for equipping and improving the performance of water networks, with a presence in France and Germany. Created in 2011 around the Sainte-Lizaigne brand, the group has developed and acquired complementary expertise and today brings together six recognized brands, meeting all the critical needs of water market players. By 2023, it is expected to achieve sales in excess of €80 million, and employs nearly 250 people at 6 sites, including 5 in France and one in Germany.
Since its investment at the end of 2018 as a majority shareholder, Gimv has supported Damien Verhée in further structuring the group, through key recruitments or internal reorganizations, enabling the development of synergies between the group's entities and accelerating organic growth. The company has also invested significantly in improving and automating its industrial tools and operations, in parallel with an ambitious R&D policy. Two strategic acquisitions were made to round out the group's offering and skills, and to structure a Smart Products division reaching critical mass. Another acquisition is currently being finalized and should be integrated into the group shortly.
With a presence in 40 countries and 9 areas of expertise, the group aims to be the benchmark partner for private and public water network operators (public utilities and water companies), offering a wide range of products (connections, metering environments) for their network construction and renovation projects, and connected solutions to improve network management and leak detection. In a context of water scarcity linked to climate change, and characterized by peaks of drought, the company activates the synergies necessary to the success of its mission, in the service of the common good and future generations: to promote access to water for all, today and tomorrow.
Under the leadership of Damien Verhée, Groupe Claire aims to pursue its growth in high-performance equipment and network performance improvement solutions, and continue its international expansion.
"I'm proud of the progress made by Groupe Claire with Gimv's active and virtuous support. This fruitful collaboration has enabled the group to change dimensions, both in terms of organization and pace of development. Together, we were able to accelerate growth in traditional products and reinforce our strategic shift into connected products, even exceeding the objectives we had initially set ourselves with the Gimv team. With the support of a new reference shareholder, Crédit Mutuel Equity, we have acquired additional financial resources to continue supporting our customers and partners in preserving water resources", explains Damien Verhée, Chairman of Groupe Claire.
"We are delighted to have supported Damien Verhée and his team with an ambitious strategy that has enabled Groupe Claire to further structure itself and almost double in size in just over 4 years. From the outset, we focused together with Damien on strengthening the management teams and changing the organization to develop synergies. With two strategic acquisitions, and a third in the process of being finalized, as well as major investments in R&D, Groupe Claire has been able to develop its range of innovative solutions and structure a connected products division, thus becoming a major player in water network optimization, and one of the few groups capable of offering complete solutions to its customers. These transformations defined at the time of our entry are perfectly in line with the growth projects we wish to develop within our Sustainable Cities investment platform", concludes Nicolas de Saint Laon, Head of Gimv France.
Completion of the transaction remains subject to the recommendation of Groupe Claire's employee representative bodies, as well as the authorization of the French Competition Authority (Autorité de la concurrence).
The financial impact of this transaction was already included in the Trading Update of September 5th. Over the entire investment period of this transaction, Gimv realizes a return in excess of the long-term portfolio return target. No further financial details will be disclosed.