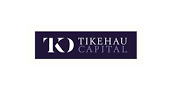 Paris, 26 December 2019 – Tikehau Capital, the alternative asset management and investment group, and Foncière Atland, a listed real estate investment trust, today announced the sale of a portfolio of 22 industrial assets held by TRE 1, a fund managed by Tikehau Capital and let to Elis, to a fund managed by Blackstone.
TRE 1 is predicted to achieve close to 2x return based on initial investment for its investors.
The 22-asset portfolio, which was acquired in 2014 by Tikehau Capital through the fund Tikehau Real Estate 1 (TRE 1), includes 21 buildings used for operational purposes and a logistics warehouse located in France. These assets are let to Elis, a leader in rental and cleaning solutions for flat linen, work clothing, and hygiene and wellness equipment, totalling 178,528 m². TRE 1 was launched by Tikehau Capital in March 2014, and Foncière Atland took care of the asset management of the portfolio.
This deal initially encompassed the sale and leaseback of 17 fully-owned French sites primarily used as industrial laundries, let to Elis Group. In late June 2014, TRE 1 acquired 5 additional sites in a second transaction, bringing the total assets in the portfolio to 22. The initial investment was secured by 15 years term leases. The portfolio benefits from a residual firm period of over 9 years on the leases.
The seller in this transaction was advised by Catella Property, as well as Clearwater, Gide, BDGS and Étude Chevreux.
About Tikehau Capital:
Tikehau Capital is an asset management and investment group with €24.3bn of assets under management (as at 30 September 2019) and shareholders' equity of €3.1bn (as at 30 June 2019). The Group invests in various asset classes (private debt, real estate, private equity and liquid strategies), including through its asset management subsidiaries, on behalf of institutional and private investors. Controlled by its managers, alongside leading institutional partners, Tikehau Capital employs more than 500 staff (as at 30 September 2019) in its Paris, London, Amsterdam, Brussels, Luxembourg, Madrid, Milan, New York, Seoul, Singapore and Tokyo offices.
Tikehau Capital is listed on the regulated market of Euronext Paris, Compartment A (ISIN code: FR0013230612; Ticker: TKO.FP)
www.tikehaucapital.com
Press Contacts:
Tikehau Capital: Julien Sanson – +44 20 3821 1001
Finsbury: Arnaud Salla & Charles O'Brien – +44 207 251 3801
press@tikehaucapital.com
Shareholders and Investors Contact:
Louis Igonet – +33 1 40 06 11 11
shareholders@tikehaucapital.com
Disclaimer
This transaction was carried out by TIKEHAU INVESTMENT MANAGEMENT SAS (on behalf of the funds that it manages), a portfolio management company approved by the AMF since 19/01/2007 under number GP-0700000006.
This document is not an offer of securities for sale or investment advisory services. This document contains general information only and is not intended to represent general or specific investment advice. Past performance is not a reliable indicator of future results and targets are not guaranteed.
Certain statements and forecasted data are based on current expectations, current market and economic conditions, estimates, projections, opinions and beliefs of Tikehau Capital and/or its affiliates. Due to various risks and uncertainties, actual results may differ materially from those reflected or contemplated in such forward-looking statements or in any of the case studies or forecasts. All references to Tikehau Capital's advisory activities in the US or with respect to US persons relates to Tikehau Capital North America.