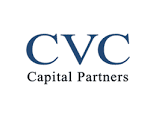 CVC Credit is pleased to announce that it has successfully closed Cordatus XXIX, the eighth Collateralized Loan Obligation ("CLO") of 2023 by CVC's €39 billion Credit platform, and the fourth new CLO in Europe.
The new vehicle totals c.€375m (c.$394m) and brings CVC's aggregate value of newly priced CLOs in 2023 to €3.3bn (c.$3.6bn). Cordatus XXIX was raised from a broad group of new and existing investors. BNP Paribas acted as the lead arranger.
Despite CLO new issuance volumes being down year-on-year, CVC has been able to strategically price eight new CLOs. The majority equity portion for each of these vehicles is been made by CVC's dedicated third generation CLO equity vehicle, which enhances CVC Credit's ability to control the pace of new CLO issuance and enhances its flexibility to price opportunistically, rather than relying on third-party CLO equity.
Guillaume Tarneaud, Partner and Head of European Performing Credit at CVC Credit said: "We are delighted to have priced our fourth new issue European CLO in 2023, a result which we believe reflects the strength of our investor base, the conservative profile of our portfolios and the underlying attraction of our leading platform to investors seeking investment opportunities in Performing Credit. This pricing also consolidates our market position in Europe with European CLO assets under management now close to €11.5 billion."
Gretchen Bergstresser, Managing Partner and Global Head of Performing Credit at CVC Credit, said: "The pricing of Cordatus XXIX is CVC's eighth new CLO vehicle of 2023, which together mean we have now priced €3.3 billion of new CLOs in the year-to-date. This is a fantastic result and achieved despite challenging market conditions."

The pricing of Cordatus XXIX is CVC's eighth new CLO vehicle of 2023, which together mean we have now priced €3.3 billion of new CLOs in the year-to-date.

Gretchen BergstresserManaging Partner and Global Head of Performing Credit