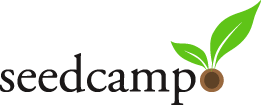 The proliferation of new AI technologies is pushing organisations of all sizes and across industries and verticals to adopt and develop AI solutions at an exponential rate. However, in an expanding regulatory environment and a market climate where consumers believe that organisations should bear responsibility for any misapplication of AI technology, leaders need to prioritise AI governance to fully benefit from the power of AI innovation. Even more so businesses in domains that are inherently risky, such as financial services, healthcare, and insurance, need to understand, manage, and comply with AI-related risks and regulations.
This is why we are excited to back Enzai, a Belfast-based AI governance startup providing organisations with a comprehensive toolkit to navigate these complexities, ensuring the responsible development, deployment, and usage of AI. Coming at a pivotal moment, the company's mission is to ensure that powerful AI technologies can gain the level of trust necessary to fulfill their true potential.
Founded in 2021 by Ryan Donnelly, a leading lawyer in the AI regulation space, and Jack Carlisle, a software engineer with extensive startup experience, Enzai brings a unique combination of legal, engineering, and data science expertise to build a solution in this area. The team of expert lawyers is tracking AI-focused regulatory developments around the world and responding quickly with new frameworks and features to ensure their customers can stay one step ahead.
Ryan Donnelly, co-founder of Enzai, comments:
"We founded Enzai with a clear vision: to empower organisations to harness the incredible potential of AI, while minimising the risks involved. As AI continues to evolve and permeate every industry, ensuring that it is built and adopted in a responsible, compliant manner has never been more critical. This financing fuels our commitment to enable businesses to innovate in AI with confidence, whilst safeguarding against potential pitfalls, and it paves the way for a future where AI drives both progress and responsibility."
Enzai enables organisations to build up an inventory of their AI solutions, apply policies and procedures to that AI, and then measure compliance in real-time. "Controls", the platform's new feature introduces a new paradigm for building and using AI, allowing cross-functional teams to collaborate and conduct assessments of AI systems.
Jack Carlisle, co-founder of Enza adds:
"(…) we ensure consistency and scalability, enabling organisations of all sizes to manage their AI governance efforts efficiently. It facilitates seamless collaboration between business, legal and technical teams, bridging the gap between domain-specific, regulatory and data science expertise."
Enzai's software solution applies across industry verticals, in particular to financial services, healthcare, insurance, HR, and government. Ryan Donnelly emphasises: "anyone that takes their civic and regulatory responsibilities seriously can benefit from AI governance, and our software makes it extremely easy to get going." 
On why we invested in Enzai, our Partner Tom Wilson, comments:
"We are all dealing with this incredibly powerful new wave of AI technologies. At the current rate of development, it is critical that we find ways to harness this development so that it has a positive impact on the world. We're thrilled to support Enzai as one of the first investments from our new Fund VI. The team behind Enzai have identified a really strong way of managing AI risk, and their tech is set to be a foundational part of the AI ecosystem."
We are excited to participate in Enzai's $4 million seed funding round led by Cavalry Ventures, alongside existing pre-seed investor, Techstart Ventures and leading angel investors including Paul Forster (founder of Indeed.com), Sam Gill (co-founder of Seedcamp-backed Sylvera), and Alexandre Berriche (founder of Fleet). Enzai will use the funding to build out its engineering capabilities and support its go-to-market efforts.
Enzai is "in hiring mode", with open roles across engineering, operations, policy, sales, and marketing. Check them out and apply here.
For more information, visit enz.ai.