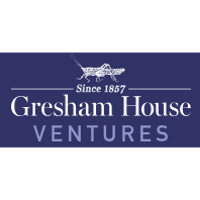 Gresham House Ventures makes £1.1mn follow-on investment in legaltech leader Legatics as part of £4mn investment round led by FINTOP Capital.
Designed by lawyers seeking to streamline the sector's legacy working methods, Legatics enables deal teams to collaborate on and close deals in an interactive online environment.
Since its launch in 2015, the platform has been adopted by many of the world's top global law firms, including Allen & Overy, Dentons and Shearman & Sterling, and has been deployed in more than 60 countries.
The Gresham House Ventures team initially invested £3 million in Legatics in 2021, investing on behalf of the Mobeus VCTs, which supported the business' rapid expansion and the development of Legatics 2, a second-generation platform which will incorporate enhanced AI functionality. This additional investment will be used to bring new features and functionality to Legatics 2, and accelerate expansion plans for the US market, where the legal sector has not yet adopted digitisation to its full potential.
The deal was led by Joe Krancki and Mark Stroud, with Stroud also joining Legatics' board, where he brings valuable experience working with legaltech businesses, as part of the investment. The investment came as part of a £4 million fundraising round led by legal tech specialist FINTOP Capital. Gresham House was advised by Marriott Harrison on the transaction.
The investment continues a busy period of dealmaking for Gresham House Ventures, which closed a £3.1 million investment into digital health platform provider Mable Therapy earlier in August.
This followed a £3.5 million investment into Dayrize, a £4.65 million investment into Connect Earth, a £4 million investment into Cognassist, and a further investment into eating disorder clinic, Orri.
Joe Krancki, Investment Director at Gresham House Ventures says:
"The Legatics team has revolutionised the sector, removing legacy hurdles to help countless leading law firms and professionals quickly adapt to the changing demands of the legal market. With the rollout of Legatics 2 further cementing its position as the go-to legaltech vendor in the UK, we are pleased to be providing additional investment at this exciting time. We have been impressed with Legatics' continued growth in recent years, and we look forward to working closely with the business over the coming years to support its ongoing expansion into the US market."
Anthony Seale, CEO at Legatics says:
"The Gresham House Ventures team's previous investment in Legatics has played a significant role in supporting our recent growth, enabling the business to more than double its customer base in two years and accelerate its product offering with the launch of Legatics 2. This follow-on investment validates the significant opportunity to embed our platform into the US legal market – one that is crying out for streamlined solutions like Legatics to modernise legal transactions."
---
Media enquiries
KL Communications