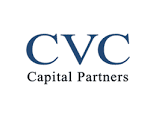 Funding by CVC Credit Partners will support the business's buy-and-build growth strategy
CVC Credit Partners ("CVC Credit") is pleased to announce that it has provided a $92 million multicurrency first lien credit facility to Calibre Scientific, the life sciences and diagnostics business owned by StoneCalibre. Funding provided by CVC Credit will be used to refinance the existing debt facility and to support the company's global acquisition strategy. Baird Global Investment Banking served as the exclusive debt advisor for the transaction.
Founded in 2013, Calibre Scientific is a diversified global developer, manufacturer and distributor of consumable products in the life sciences and diagnostics markets. Since inception, the business has continually expanded through a combination of organic growth and acquisitions, and today has a broad portfolio of more than 3,000 products, which it sells into over 100 countries worldwide. Calibre Scientific's 6,000+ customers include blue-chip biopharmaceutical companies, leading academic institutions and diagnostics companies.
Dr. Benjamin Travis, CEO of Calibre Scientific, commented: "We are happy to have completed the refinancing of the business and secured financing to continue to execute our acquisition growth strategy. This strong foundation will allow us to progress with our next phase of development."
Brian Wall, Founder and CEO of StoneCalibre, added: "We are pleased to bring CVC Credit Partners onboard. Their ability to quickly understand the dynamics of the market and Calibre Scientific's operating model was impressive, while their experience in supporting international growth strategies convinced us that they will have a key role to play going forward."
Andrew Eversfield, Director of CVC Credit Partners' U.S. Private Debt business, said: "We're excited to support a company delivering high societal impact and one whose mission is as critical as ever. Calibre Scientific is an established player in a growing market. It has a broad portfolio of leading brands and a loyal and highly diverse customer base. We look forward to partnering with StoneCalibre and helping to write future chapters of the Calibre Scientific story."