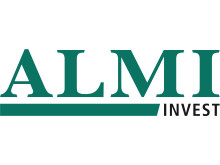 Future Ordering has raised 22 million from investors Fort Knox Storage and Partners Invest North – partly owned by Almi Invest. The company is developing a cloud service for online orders over the phone, web and kiosk for large restaurant chains and catering operators.
Future service Ordering manages an unbroken chain from marketing / loyalty, pre-order via the Web, mobile to the kiosk and Delivery – fully integrated with the restaurant's cash register system. Behind the company's experience from ten years of working with digital orders, which today generates millions of transactions.
Considerable resources have been devoted to creating a service where, in real time and with the support of machine learning to optimize offer, beställningstid and the average bill and hence the restaurant's entire profitability. The system will be a natural interface to the new digital assistants that found their way into our homes, cars and telephones.
– All restaurant chains now have to build its own digital ordering channel. It is a global industry that needs this type of solution is enormous. Thrill to a company that started in Luleå quickly come to be regarded as the leader in digital self-service in Europe ", says Henrik Wimelius, investment manager at Fort Knox in Umeå.
– Being able to develop and manage their own integrated ordering channel is expensive for a restaurant chain, regardless of size. It is much more cost effective to subscribe to a flexible standard and Future Ordering provides just this opportunity, "says Lena Fridlund Forsgren, Investment Manager at Partners Invest.
– It is incredibly inspiring with so much confidence from our investors to kickstart marketing. Now we are looking more employees, first customer is live since a few months back in Denmark. We have also become a Gold Partner and made a verified integration with cash register system from Oracle Hospitality. The expansion plan is aggressive, so now it's about to sell and continue the development of future orders, says Andreas Stormvinge, CEO and co-founder of Future Ordering.