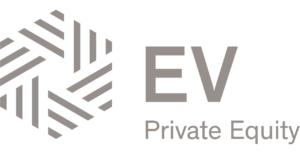 Senior Partners in EV Private Equity, Rune Jensen and Per Arne Jensen, who
established the Norwegian Private Equity fund manager Progressus in 2006, sold the Progressus portfolio company Viju to the Dutch-German Private Equity firm Avedon Capital Partners.
Under Progressus active stewardship Viju has grown its revenues from NOK 80 million to more than NOK 800 million through strong organic and acquisitive growth. Number of employees have grown from 25 to 280 and number of offices from 1 small office in Stavanger to 11 across Norway, UK, USA, Singapore and Malaysia.
Avedon Capital Partners acquires VisionsConnected and Viju to create a leading global provider of video conferencing, audiovisual and collaboration solutions
The ambition for the new combined company is to build a leading global visual collaboration company specializing in designing, installing, servicing and supporting physical and virtual meeting environments for global customers with a strategic need for videoconferencing, collaboration and audiovisual solutions.
The combined company today serves corporate and public customers in about 100 countries. It will have its official headquarter in Amsterdam, the Netherlands and will continue to serve customers from multiple office locations throughout EMEA, USA & APAC. A new brand, that reflects the evolution of these two reputable businesses into an integrated global organization, is expected to be launched in early 2018.
Rune Jensen (Progressus Private Equity, majority owner Viju): "Under our ownership, Viju has tenfolded revenues and established offices around the globe. We look forward to following the new company's continued journey, and believe Avedon is very well positioned to take it to the next level"
About Viju
Viju is a global visual communications specialist, whose aim is to transform the way people communicate and collaborate in the workplace. Their solutions and services include video conferencing, audio visual integration and unified communications and collaboration.
About VisionsConnected
VisionsConnected is a global visual collaboration specialist on a mission to change the way people collaborate. They create and deliver cloud-based, high quality, secure and user-friendly video conferencing services to customers in over 120 countries.
About Avedon Capital Partners
Avedon Capital Partners is an investor passionate about supporting outstanding entrepreneurs and management teams of growth companies to realize their ambitions together. It is located in Amsterdam (NL) and Düsseldorf (GER). Avedon focuses on niches within four sectors: Software & Technology, Business Services, Industry & Engineering, and Consumer & Leisure. Since it was established, the team has invested in over 20 growth capital transactions and has achieved a strong track record of growth
About Progressus
Progressus is a private equity company based in Stavanger, Norway,  providing capital and competence to growth companies in the oil and gas and technology sectors. In 2015 Progressus Management joined Energy Ventures to form EV Private Equity.
www.evpe.com