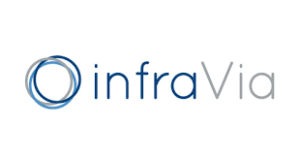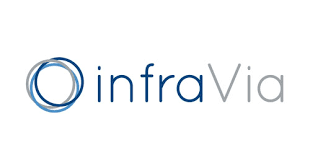 InfraVia announces today the agreement by InfraVia European Fund III to acquire green.ch AG and Green Datacenter AG ("Green") from Altice.
Based in Switzerland in the area of Zurich, Green operates 5 Data Centers (12 000m²), offering colocation, cloud services and advanced connectivity to mostly its local clients. "We believe that Green is ideally positioned to capture further growth thanks to its high quality infrastructure, unique offering and flexible expansion potential ," declares Vincent Levita Founder and Chief Executive Officer of InfraVia. "With a solid portfolio of clients and a high-quality management team, Green fits exactly with our strategy to invest in buy-and-build platforms offering strong growth opportunities. We are excited to engage with Green and we look forward to supporting the further growth of the company".
InfraVia was advised by Weil, Gotshal & Manges (Legal), Solon Consulting (Commercial), Atoz (Structuring) and Deloitte LLP (accounting and tax).
ABOUT INFRAVIA CAPITAL PARTNERS
InfraVia Capital Partners is an investment manager dedicated to the infrastructure sector. InfraVia manages EUR 1.9bn across three infrastructures funds, positioned as long-term investors and dedicated to energy and infrastructure in Europe.
ABOUT GREEN
The green.ch Group comprises the two companies green.ch AG and Green Datacenter AG.  Green.ch AG provides private and business customers with high-quality internet connections, hosted, cloud and multimedia services and data backup solutions. Green Datacenter AG provides data center services for medium-sized and large companies in Switzerland, in Europe and throughout the world. In total, the Group serves more than 100,000 customers in over 80 countries.
ABOUT ALTICE N.V.
Founded in 2001 by entrepreneur Patrick Drahi, Altice is a convergent global leader in telecom, content, media, entertainment and advertising. Altice delivers innovative, customer-centric products and solutions that connect and unlock the limitless potential of its over 50 million customers over fiber networks and mobile broadband. The company enables millions of people to live out their passions by providing original content, high-quality and compelling TV shows, and international, national and local news channels. Altice delivers live broadcast premium sports events and enables millions of customers to enjoy the most well-known media and entertainment. Altice innovates with technology
in its Altice Labs across the world. Altice links leading brands to audiences through premium adverti-sing solutions. Altice is also a global provider of enterprise digital solutions to millions of business  customers. Altice is present in 10 territories from New York to Paris, from Tel Aviv to Lisbon, from Santo Domingo to Geneva, from Amsterdam to Dallas. Altice (ATC & ATCB) is listed on Euronext Amsterdam.