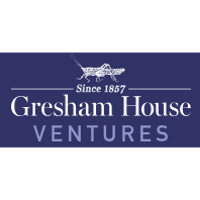 Gresham House Ventures participates in £8.3mn series B fundraising round for existing portfolio business TravelLocal, a global tailor-made holidays platform, alongside Puma Private Equity and Active Partners, helping to accelerate the company's international growth. 
TravelLocal is a global brand and receives bookings from clients worldwide, as a managed marketplace. It is growing rapidly, as travellers demand genuinely authentic, more sustainable holidays and prioritise spending on experiences, annual bookings are over USD 50mn and are growing over 100% year on year. The new additional funding will support the company's international growth, including investment in its managed marketplace platform and further brand marketing (including broadcasting its latest TV advert "Global Travel, Local Experts").
TravelLocal's innovative model is revolutionising tailor-made holidays, by connecting its customers directly with handpicked, trusted local travel experts based in their destination – who know their country better than anyone. This combines the benefits of human advice from vetted local experts, the convenience of being able to book online and full consumer financial protection (through ABTA and ATOL in the UK). Since the business was founded in 2016, TravelLocal has helped more than 70,000 customers create the perfect trip.
The TravelLocal platform enables bookings with over 500 individual local travel experts around the world, who create truly personalised itineraries directly with and for the client. They work in 271 curated partner companies and are the 'hidden stars' of the legacy travel industry, to whom clients now have direct access by booking with TravelLocal. They have extensive experience of advising international clients. Many travellers care deeply about making their holidays more responsible and sustainable, and TravelLocal's approach helps to fulfil this, by enabling direct access. By dealing directly with experts in locally incorporated companies, who know and care passionately about their communities and ecosystems, more client spend remains in the local economy of the destination.
This Series B funding round follows the highly successful merger in July 2021 of TravelLocal (UK) and Trip.me (Germany), both now fully integrated under the TravelLocal brand. TravelLocal has offices in Bristol and Berlin with colleagues also working remotely across the world. This follow-on is Gresham House Venture's third investment in the company, with Active Partners, following the Series A and the merger in 2021.
Tom Makey, Investment Director at Gresham House Ventures said:
"This marks another important milestone for the talented TravelLocal team. The business performed strongly through the pandemic thanks to its innovative, agile approach, and it has continued this success ever since, adapting to the evolving dynamics of the travel sector and the demand from customers for a more authentic and responsible experience. We look forward to supporting the business in its next phase of growth."
Tom Stapleton, CEO at TravelLocal said:
"TravelLocal has performed very strongly again coming out of the pandemic as people travel extensively – and increasingly with a strong desire to do so in a more sustainable, meaningful way, that supports local people and economies. Our unique business model enables everyone to do just that. This funding round reflects the excellent growth opportunity we now have, and the first class team we have built to tackle it."
---
Media enquiries
KL Communications