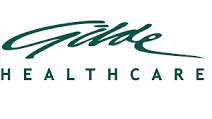 Gilde Healthcare has announced that they have transferred their shares in the physiotherapy chain Fysius Back Clinics to AAC Capital. With the support of Gilde Healthcare, Fysius has grown into a national chain with 29 locations specialized in back care.
Fysius is a chain of treatment centers specializing in the treatment of back, neck and pelvic complaints. The company stands out for its science-based treatment protocol performed by specialized physiotherapists with personal treatment plans and specialist treatment equipment. Gilde Healthcare has worked with Fysius since 2011, when Fysius had 13 branches and was looking for growth capital to expand on a national level. Together with the management, Gilde developed the company into the largest specialist physiotherapy provider, with 29 branches and over 175 employees.
IT has played a significant role in the growth of Fysius. "We are one of the first primary healthcare providers to operate entirely digitally and use modern analysis techniques to continually improve healthcare for our customers," says Eline Termaat, CEO of Fysius. "Each year, we treat over 35,000 clients and analyze this data in order to improve our protocols and service provision as well. This helps us to provide demonstrably better healthcare for lower back-related pain, which is what our customers are looking for."
The collaboration between Gilde Healthcare and Fysius has run according to plan. "We have successfully implemented the transformation into a specialist physiotherapy chain with a science-based treatment protocol in back care. Now is a good time for Gilde to pass on the baton. Fysius is ready for the next growth phase," says Hugo de Bruin, partner at Gilde Healthcare.
Maurice Bronckers, Managing Partner at AAC Capital, says: "We are delighted to have the opportunity to invest in Fysius in collaboration with Eline Termaat. Fysius really have proved themselves as a specialist in the treatment of back complaints in the Netherlands. We are looking forward to working together with Eline and the rest of her management team to enable Fysius to grow further."