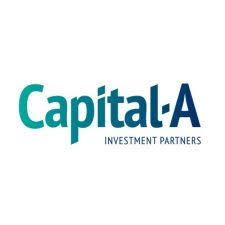 Investment company Capital A has acquired a majority stake in AB Software & Consultancy BV ("AB"). An ERP implementation partner and software developer in the manufacturing industry with 4 locations in the Netherlands and a strong focus on Industry 4.0.
AB's growth ambitions together with Capital A
This investment in AB marks the start of a great collaboration in which we will support AB's strong growth. Together, we aim to grow broadly within the sector and thus continue to help customers implement smart solutions. This is achieved through organic growth and by expanding the portfolio with additional services and products through buy and build.
A strong foundation for further development
"This collaboration with Capital A is a wonderful milestone for AB. We are extremely proud of AB as an organization," said Aernout Bos and Nico Bijl, shareholders of AB. "AB is in great shape, thanks to a fantastic team of employees and many great and loyal customers. We are very much looking forward to the next chapter of AB as a company and are convinced that we have found the right partner in Capital A. The great thing about this transaction is that our board members, Roland ten Broeke and Ger Bos, are part of the shareholder base now too. They thus commit to AB for the long term through this transaction. As far as we are concerned, that is also very important for all AB stakeholders involved." Roland ten Broeke and Ger Bos will continue to jointly carry out the day-to-day operations of AB as directors.
Leaders in digitizing the manufacturing industry
Quinten Birkhoff, Investment Director Capital A: "Recent technological developments offer many opportunities for industrial companies, especially in times when labor is a scarce commodity. AB is a specialist in helping these companies digitize their processes and has grown significantly due to its qualitative approach. We see many opportunities going forward to continue this growth and are therefore looking forward to supporting Roland and Ger and the almost eighty AB employees in this next phase."
The future of AB and the Digital Factory
AB supports manufacturing companies with their digital transformation. Successful ERP implementations have been carried out at more than 500 production companies throughout various industrial subsectors. This makes AB the largest and most important Exact partner for manufacturing companies in the Netherlands. AB adds value through organizing and automating business processes in a smart way.
AB has also developed its own platform (under the name Digitalefabriek.nl). Customers can structure their own digital factory with the help of this platform. These solutions are marketed under the name of Digitalefabriek.nl, whereby links and integrations with almost all known ERP and other systems (such as CAD, MES, LIMS, etc.) can be realized.