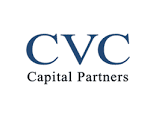 Abacai Group ("Abacai or "the Group"), the insurtech recently formed by Mark Wilson and Sun Capital Partners today announces the acquisition of Dayinsure to complement its existing insurance businesses.
Founded in 2005, Dayinsure has grown consistently to become a leading provider of temporary motor insurance cover in the UK for car, van, motorhome and business drivers and has strengths in IT and data analytics.
CVC Credit, the dedicated credit arm of leading international private equity and advisory firm CVC Capital Partners, has become a strategic partner of Abacai: providing a combination of equity and debt financing for the acquisition and the Group's future development.
Abacai will retain Dayinsure as a standalone go-to-market business, and the management team will continue to lead the separate subsidiary. Abacai will continue to focus on serving the insurtech underwriting market through Abacai Capital.
Mark Wilson, CEO and Co-Chairman of Abacai, commented: "Temporary motor insurance is a high growth segment at the core of the sharing economy. M&A is one of the two pillars of our growth strategy and we are excited to have completed this transaction so soon after we created Abacai."
Barry Bown, CEO of Dayinsure, commented: "We are delighted to become part of Abacai. The customer focussed business model, is a good fit with our own. Teaming up will allow us to grow our footprint and accelerate our development."