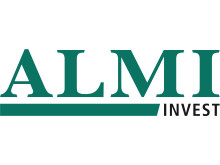 Almi Invest invests one million crowns in Falun 1TCompany The company, which has developed a cloud-based service for automatic error handling in applications.
In the issue of a total of two million is also participating the privately owned regional venture capital company Dalecarlia Growth. The investment will be used to market the service.
1TCompany, founded in 2017, develops tjänstenCodeRR that automates error handling for applications based on Microsoft's popular .NET platform.
– With CodeRR increases quality and avoids manual error handling, saving time, resources, and reduces the risk of lost revenue, says Håkan Alfon, investment manager at Almi Invest.Med already thousands of downloads we think CodeRR is ready for the next step, and commercial launch. We look forward to be part of that journey.
Today, corrected errors generated by IT applications manually by the developer goes through the program to try to identify the error, which is a time consuming job. CodeRR detect errors, analyzes and can provide suggestions for actions automatically. The error handling is faster because CodeRR specify where and how it went wrong in the code.
– After many years as a developer, I know that it spends several hours to find and analyze errors that occurred. That's how I got the idea to create a tool that automates the management of errors so that I can focus on better solution quality, says Jonas Gauffin, founder of 1TCompany.
CodeRR launched as open source by the end of last year and is already available for free download and evaluation. 1TCompany are now ready to launch the service with extended functionality ready for operation environments.