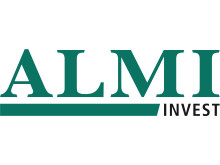 Almi Invest invests two million in Malmo Company StudyBee, a elevutvecklings- and assessment service for Google Classroom, which allows teachers to individualize and grade student assignments.
In the issue of a total of four million is also participating private investors, among others Djäkne startup Studio and football pros Pontus Jansson and Robin Olsen through his investment company PJ & PL Invest AB. The money will be used to launch in the UK.
Today's school becomes increasingly digitized, but teachers are often referred to several different, often complex, systems for planning education, rate and follow up. It means that the teacher must devote much time on administration. This would StudyBee easier by offering a product that provides comprehensive assessment in handy Google Classroom.
With StudyBee teacher can easily perform all tasks related to teaching, feedback to the student, grades, and save and share information with the individual student.
– StudyBee release time for teachers and makes it easy to individualize instruction and follow the curriculum, says Jenny Strömberg, Investment Manager at Almi Invest. It becomes more and more obvious that the use of digital content in the classroom. Here StudyBee good opportunity to establish itself as a leading player.
The service launched in Sweden in autumn 2016 and has already managed to attract 170 schools with 20,000 students. Establishment in the UK took place in spring 2017 and the plan is also a presence in the US eventually. The launch is in partnership with Google's Premium Partners, for example, British C-Learning.
– Thanks to this capital increase, we can now continue to process our markets in cooperation with Google's partners, says StudyBees CEO Ian Rattigan. Our goal is to StudyBee will help to reduce teachers' workload and help students achieve their potential.