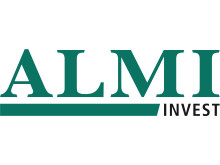 Almi Invest makes an exit and sell its holdings in the Gothenburg-based cleantech company Green Change to the Belgian investment company Korys.
Green Replacement develops software that enables unified system of monitoring, analysis and optimization of large-scale renewable energy plants. The company has two software-based services, Breeze and Bright, which streamlines the operation of wind and solar power plants. With a single system for large-scale operation of renewable energy saves time and money, while electricity production increases.
Almi Invest, which invested in the company in 2009, now sells its stake to Belgian Korys.
– We have been active owner of Green Change since its inception eight years ago, said Robert Hellman, investment manager at Almi Invest. Meanwhile, the company has evolved to become an established international player with rapid growth. It feels good to hand over the baton to a competent investor Korys.
Green Change has nearly 20 percent market share in Sweden, 15 percent in Benelux and Finland, as well as over 10 percent in the United Kingdom, Uruguay and South Africa. The company is also growing in Germany, which is Europe's largest market for wind power. The next step is to continue to grow in its core markets with strong presence in North America.
Green Byte has 35 employees and its head office in Gothenburg.
– This is the latest in a series of positive exits for us, says Almi Invest's CEO Mikael Karlsson. It is very funny to note that our portfolio now reached the level of maturity that our companies are attractive to both Swedish and international investors.