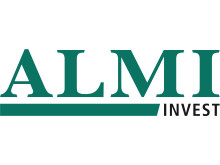 Almi Invest makes an exit and sell its stake in software company input port to Addnode Group, together with the other owners. Inport develop logistical solutions for ports, terminals and shipping companies. The company is the leading supplier in its market segment with sales of about 25 million.
Inport headquartered in Karlstad has expanded greatly in recent years and the customer list has grown to include important logistics hubs such as Copenhagen and Stavanger. The company has its own software suite PORTIT used by more than 90% of the Swedish port companies. Through the development of digital services has hmarknadspositionen strengthened.
– Almi Invest invested in 2014 and has, through active Board work contributed to a change in strategy with increased digitization of InPort services, says Ulf Green, Fund Manager at Almi Invest. This has resulted in increased competitiveness and strong growth. The success is largely due to the staff and management of the company as well as to develop services in close cooperation with customers. With multiple sales multiple on invested capital will free up risk capital for further investments in early growth.
– Our ports play a socially critical role in view of its importance for modern sustainable logistics chains and the proper functioning import and export business. With input port on board strengthens Addnode Group's position as the leading provider of software solutions for sustainable cities and communities, says Andreas Wikholm, head of Addnode Group Process Management.
– It feels great to pass the torch to the Addnode Group, says Ulf Green. It is an experienced and qualified buyers who means stability and increased resources for InPort customers.
Addnode Group acquires, operates and develops the entrepreneurial company that provides software and services to markets in which Addnode Group has, or can take a leading position. Addnode Group is listed on the Nasdaq Stockholm.