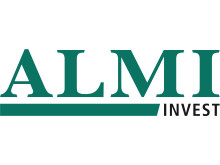 Almi Invest invests one million crowns in Skovde based Videquus, developing an intelligent monitoring system for horses.
The company has since last spring brought in a total of 3.5 million, also from Nudie founder Palle Stenberg and Skaraborg Invest. The money will go to the final development and market launch of the service.
There are now about 360,000 horses in Sweden, where the horse industry has sales of over 47 billion. Horses standing unattended in the stall 8-10 hours a night, and if the horse gets sick or injured, it can cause unnecessary suffering and great expense if not detected in time.
Videquus vision is to bring the latest technology to the stables to make horse ownership safer, more fun and more economically by offering an intelligent monitoring system for unattended horses. The system is based on a surveillance camera as the image recognition, machine learning and sensors can detect abnormal behavior and health of the horse, and sound the alarm if something happens.
– Videquus create the smart stables by combining IoT technology with machine learning for a practical application where there is a great need, says Christian Björkman, Investment Manager at Almi Invest. Videquus technology is at the forefront when it comes to monitoring the horses and we see good opportunities to expand in several areas.
The company was founded in 2016 in Flyinge and presented a first version of its solution to the Gothenburg Horse Show for more than a year ago.
– With the capital and the expertise we received from our investors, we are now positioned to further develop our platform so that we can launch it on the market fully, says Videquus CEO Linus Jernbom.
Launch of Videquus platform takes place on two occasions in February 2018, and at the Gothenburg Horse Show, and at Axevalla trotting.