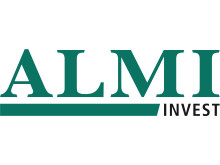 Almi Invest invests SEK 3.5 million in Sundsvall company Crosser Technologies, which is developing a Fog Computing software for real-time data analysis.
The total financing round of EUR 13.5 million, which also Spintop, Norrland Fund and ALMI involved. The money will be used to further the development and launch of the product.
As more objects are connected to the Internet, Internet of Things (IoT) requires large infrastructures to handle all the data and then it is not rational to store everything in the cloud. The solution to this is Fog Computing, which serves as an intermediate layer between the sensors and cloud services.
Crossers software analyze streaming data in real time and determine what should be analyzed, filtered and passed on, for example, for storage and calculations in the cloud. This results in dramatically reduced costs for cloud services and bandwidth.
– Crosser is early in a hot industry. They have, thanks to a forward-looking technology and the right team chance to define a new market, says Mats Håkansson, Investment Manager at Almi Invest.
The target group for Crosser's manufacturing industries as machine and equipment manufacturers, vehicle manufacturers and energy companies where IoT is becoming increasingly common.
Crossers technology provides an easy management of sensor-generated data and creates the opportunity to act within milliseconds of business-critical events world över.Crosser can be used in many different areas such as industrial IoT, distribution and logistics management, health care, smart homes and smart cities.
– The core of our real-time server has been developed since 2009, says Crossers CEO Martin Thunman. So when we started Crosser was basically already finished, which enabled us to go to market very quickly. This funding will allow us to build on the team and invest in sales and marketing.