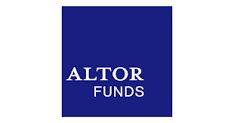 Altor Fund V ("Altor") has signed an agreement to partner and invest in the artificial intelligence (AI) company Silo AI Oy ("Silo AI"), one of Europe's largest private AI labs, to support the continued growth of the company. All founders, incl. chairman Tero Ojanperä and CEO Peter Sarlin, will continue in their roles and remain major shareholders. The funding will be used to accelerate Silo AI's expansion in the Nordics and in Europe, supporting the company's vision of building safe, human-centric AI.
Silo AI was founded in 2017 to connect leading AI scientists with real-world problems and help companies succeed in building cutting-edge AI. Headquartered in Helsinki, Finland, it has grown to become the largest private AI lab in the Nordics with a mission to build a European AI flagship. The company provides state-of-the-art AI expertise and tooling, having delivered over 200+ production-level AI projects to date through a team of 240+ employees out of which 50% have PhDs. Silo AI has sustained exceptional growth over the last few years, with an impressive and continuously expanding client list of global industry leaders, such as Allianz, Danske Bank, Körber, Philips, Rolls-Royce, Sandvik and the United Nations. Silo AI had a revenue in 2021 just north of EUR 12m.
Peter Sarlin, CEO and co-founder of Silo AI, said:
"To take the next steps on our journey, now is a good time to enter a partnership with Altor. When executing our ambitious growth plan, with this we ensure that Silo AI will be able to better serve our international client base and continue putting employees first when growing. On our long-term commitment to build a European AI flagship, we're still in the very beginning. I am more than honored to continue this exciting journey with all Silonauts, and to welcome Altor onboard."
Tero Ojanperä, Executive Chairman and co-founder of Silo, said:
"Altor will bring Silo AI tangible support when it comes to international expansion, M&A and investments into Silo OS. Going forward, this puts Silo AI in an even stronger position on the market. Altor has committed to, and more importantly, we believe they have the unique capability to, elevate Silo AI's growth and help us reach the next levels on our growth journey."
Silo AI is now at an inception point ready to expand the customer offering and grow in the Nordics and on the European continent.
Mattias Holmström, Partner and Head of Tech at Altor, said:
"We are proud to partner up with the management and founders of Silo AI, who have spearheaded the industry. We are impressed with the company, its unrivalled market reputation, exceptional talent, and strong culture and thought leadership. The demand for AI services has tremendous tailwind and we believe Silo AI is uniquely positioned as a trusted partner for companies to develop and maintain safe, reliable, and efficient AI products and solutions. Altor with our long-term perspective shares a common view with the company on how to scale the business and deliver on the growth ambition."
For more information, please contact:
Tor Krusell, Head of Communications at Altor, tor.krusell@altor.com, +46 705 43 87 47
About Altor
Since inception, the family of Altor funds has raised some EUR 8.3 billion in total commitments. The funds have invested in excess of EUR 5 billion in more than 85 companies. The investments have been made in medium sized predominantly Nordic companies with the aim to create value through growth initiatives and operational improvements. Among current and past investments are ARC, QNTM Group, Rillion, and Raw Fury. For more information visit www.altor.com
About Silo AI
Silo AI is one of Europe's largest private AI labs – a trusted AI partner that brings competitive advantage to product R&D. We build AI-driven solutions and products to enable smart devices, autonomous vehicles, industry 4.0, and smart cities. Silo AI provides its customers unique access to world-class AI expertise, as well as the Silo OS infrastructure to speed up AI development and deployment. Established in 2017, Silo AI is on a mission to build a European flagship AI company, with offices currently in Helsinki, Tampere, Jyväskylä, Turku, Oulu, Stockholm, London and Palo Alto. For more information visit www.silo.ai
Author: Katarina Karlsson
Date: 2022.06.14