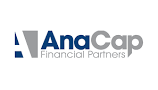 AnaCap Financial Partners ("AnaCap"), a leading specialist mid-market private equity investor in technology enabled financial services, announces that it has signed an agreement to invest in Further Underwriting International ("Further"), a leading digitally enabled specialist in the design and development of niche health insurance products and service solutions.
Founded in 2012 and headquartered in Madrid, Further has successfully established itself as a leading, high growth company in its specialty area, with business in over 30 countries through partnerships with more than 300 insurers and employer groups.
With rapid advances in healthcare solutions and a constantly changing landscape in healthcare delivery and consumer needs, Further's ability to design and deliver ground-breaking solutions in complex areas of healthcare positions it perfectly to continue supporting its partners in an environment of increasing complexity. Further's unique combination of empathetic customer care and digital enablement means it is ideally placed to respond to these new challenges with a clear mission to level the playing field and provide truly global solutions within the diversity, equity, and inclusion space.
The partnership with AnaCap will enable Further to accelerate its global growth strategy with expansion into new geographies, product categories and partnerships, as well as pursuing acquisition opportunities.
AnaCap will partner with Further, leveraging its expertise at the intersection of the insurance, healthcare and technology sectors, while providing both organic operational and inorganic growth support.
The European insurance market is well known to AnaCap and this transaction builds on AnaCap's successful track record of investing in technology-enabled insurance businesses, which spans companies such as Simply Business (UK), Oona Health (parent of DSS, Denmark and Sweden) and MRH Trowe (Germany).
Frank Ahedo, Chief Executive Officer at Further, commented: "We are delighted to secure this operational and financial support and begin an exciting partnership with AnaCap. It was very important for us to partner with a business that has a strong entrepreneurial mindset and an understanding of tech-enabled financial services, particularly in the insurance sector, as well as a shared passion for our mission.
We have found in AnaCap an ideal partner to support our continued global growth and together we are taking Further's success story to the next level."
Tassilo Arnhold, Private Equity Partner at AnaCap, added: "We are very excited to partner with Frank and his team at Further. This partnership ensures AnaCap continues to collaborate with exceptional entrepreneurs and management teams where our prior experience in scaling health InsurTech businesses can be additive. Our investment will help Further to continue expanding in a large, unserved market with unique and socially beneficial products, building on strong business fundamentals and a robust organic growth track record."
Robert Massey, Managing Director in AnaCap's Private Equity Portfolio Value Creation Team, concluded: "Further presents an exciting opportunity to partner with a strong team of entrepreneurs. Our focus will be on the scaling of the business and accelerating growth through selected acquisition opportunities and joint ventures. This partnership will support the expansion of an exciting company with a unique and highly defensible market position and solid existing relationships with re-insurer partners. We look forward to working closely with everyone at Further."