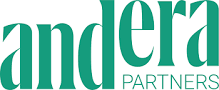 Created by Patrice Silvère in 2006 from the merger of two core companies, H2i and Krier, the DP Software Group is a software solutions provider for real estate professionals that also provides digital and It also provides digital services and dematerialization services for legal documents.
The group has expanded over the years with the acquisition in 2015 of Entities (web agency dedicated to developers/builders), Tissot (legal document publisher) in 2018 and Rodacom (software publisher for transactional companies and website creator) in 2019.
The fundraising organized by UBS allows its founder and shareholder Patrice Silvère, while retaining almost all of the capital, to acquire the means necessary to accelerate his growth strategy for the DP Logiciels group.
Andera Acto arranged both mezzanine and equity financing in this transaction.
Patrice Silvère's ambition is to continue the group's development through robust organic growth and a dynamic and a dynamic external growth policy in order to further strengthen its software, digital, services and legal expertise offer, services and legal expertise in order to cover all the needs of clients property managers and transactional agents.
Commenting on this step, Patrice Silvère said: "DP Logiciels has succeeded in getting through the very special period we have all been through, in an exceptional and very positive way, thanks to the loyalty and solidity of our customers and the commitment of our employees and managers. There are many new opportunities to be seized, and this is the very reason for this financial operation, which will enable us to accelerate in a controlled manner. I have found in the Andera Acto teams a partner who has clearly understood the DNA of the company, which is based on the commitment of all, transparency and independence in the service of our clients. A new subsidiary will soon strengthen the Group and illustrate our strategic approach."
Christine Martinovic and Arnaud Faure, Director and Partner of Andera Acto add: "We are delighted to be able to support Patrice and his management team in this new stage of its development and to enable the group to assert itself as one of the major publishers of software solutions for real estate professionals, with a complete and exhaustive offer. "
PARTICIPANTS IN THE OPERATION :
– DP Logiciels: Patrice Silvère and his management,
– Investors: Andera Acto: Arnaud Faure, Christine Martinovic, Vérane Wierucki
– Mezzanine debt: Andera Acto (Arnaud Faure, Christine Martinovic, Vérane Wierucki)
CONSULTANTS :
DP Logiciels:
– M&A advisory: UBS (Nicolas Henry, Florent Keufer, Félix Chatillon)
– Financial due-diligence: Advance (Olivier Poncin, Mehdi Adyel)
– Corporate lawyers: Cabinet Villechenon (Gilles Roux, Gaspard LePomellec)
Financial Investors :
– Financial due-diligence: Odéris (Aurélion Vion, Nicolas Boucher)
– Strategic due-diligence: CMI (Nicolas Kandel, Romain Girard, Bastien Hontebeyrie)
– Legal, tax and social due-diligence: Cabinet Thémis (Xavier Roguet, Marina Cavé)
– Legal advice: Cabinet Thémis (Xavier Roguet, Marina Cavé)
– Purchasing consultant: APManagement (Sébastien Dray, Pierre Yves Dragaud)