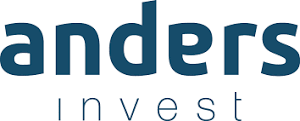 June 20, 2018 | Anders Invest
On June 15th, Anders Invest has finalized its 12th acquistion by the takeover of 95% of the shares of De Waal Staal from Deurne (NL). The shares have been bought from the son in law of the founder of the company. The remaining shares are taken over by the new director Sieger Volkers, the former CEO of M&G, worldmarketleader in gasflue pipes for heating systems and a manufacturer of ventilation products.  
De Waal Staal (website) is marketleader in the Netherlands and top 3 player in Europe in the field of mounting systems and flanges for metal airducts. The customers are mainly airductmanufacturers and installers for larger buildings. De Waal Staal is able to produce large part of the products on their own machinery in their production facility in Deurne (NL). They produce millions of meters every year. The company has a long and stable history, and is know by their quality and customer focus, this has resulted in a very stable and growing client base in the last 45 years. 
Due to increasing attention for airtightness, healthy indoor climates and fire protection in buildings the company sees many opportunities to increase their international position.