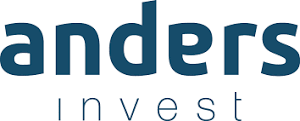 On March 8th Anders Invest completed her tenth investment by acquiring a 50% stake in Mosman Stainless Steel in Haaksbergen (NL). The shares in this rapidly growing company were bought from the two directors and shareholders Rob Brinkert and Cees van Noort. Rob and Cees will continue to be associated with the company for the long term as directors.  
Mosman is active worldwide in the production and sales of heat exchangers for bulk solids. The heat exchangers are used in a wide range of production processes, in particular for the cooling and drying of plastic, sugar and fertilizers. The company designs and produces the heat exchangers themselves and developed a laser welding machine to weld the cooling plates, so-called pillow-plates. Mosman has a broad, international customer portfolio and counts large multinationals amongst its clientele. Hereby a link to the corporate video and the website of the company. In addition to the heat exchangers, Mosman has been a relevant regional player in the field of stainless steel metal processing since 1879. 
The company has achieved a solid market position over the past five years and sees sufficient opportunities to further expand this position. Due to the increasing attention for energy consumption of production processes and the desired high quality and consistency of the output, heat exchangers are being used in an increasing number of production processes. Anders Invest has a lot of admiration for the performances that are delivered and looks forward to the cooperation.