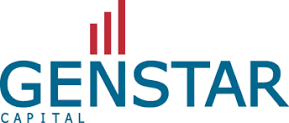 Leading Benefit Solutions Provider Will Become Anchor Business for Ascensus' Newly Formed Health Division
DRESHER, PA—March 20, 2018— Ascensus, a technology-enabled service provider that helps more than 7 million Americans save for the future, has entered into an agreement to acquire Chard Snyder. Chard Snyder, which will serve as the anchor business for Ascensus' newly formed Health division, is a third-party administration firm that services consumer directed health (CDH) plans including health savings accounts, health reimbursement arrangements, and flexible spending accounts. It also offers benefit continuation services like COBRA and FMLA leave administration along with retiree billing administration and commuter benefits.
Based in Mason, Ohio, Chard Snyder provides employee benefit solutions to more than 1,400 employers throughout the United States in sectors that include Higher Education, Healthcare, Municipalities, Manufacturing, and Banking & Financial. With a 30-year track record of helping clients successfully navigate diverse and complex regulatory mandates, the firm assists employers and their employees in meeting their health benefit needs by making benefit plans easy to understand.
"When looking at Chard Snyder, we identified a market leader in the CDH space with an outstanding market and client reputation," states David Musto, Ascensus' president. "Adding their employee benefits expertise to our suite of service offerings positions Ascensus to better achieve our mission of helping Americans save for retirement, education, and health needs."
"This is a core business for us, and it will significantly expand our service offerings to our current clients, advisors, and partners," continues Musto. "I'm pleased to welcome Chard Snyder's management team and their associates to our organization."
"Chard Snyder's difference has always been our people and our ability to maintain authentic customer experiences," says Joy Snyder, president of Chard Snyder. "As part of Ascensus, we'll continue to provide a no-noise atmosphere to our advisors, clients, and business partners via a highly personalized approach that incorporates flexibility and customization in addition to technology and compliance expertise."
"Chard Snyder is an ideal anchor business for Ascensus' expansion into the CDH and benefit administration space," says Raghav Nandagopal, Ascensus' executive vice president of corporate development and M&A. "With this acquisition, we are aligning to the market trends of the consolidation of savings, retirement, and health solutions—and we are delighted with the potential growth runway it entails."
"In addition to possessing a scalable technology platform and outstanding service delivery capabilities, Chard Snyder's core values align nicely with Ascensus' client-first approach," continues Nandagopal. "We believe they provide a foundation for strong organic growth in our newly formed Health division, and we will look for opportunities to enhance this and other areas of our business to support Ascensus' immediate and long-term growth plans."
About Ascensus
Ascensus helps more than 7 million Americans save for the future—retirement, education, and healthcare—through technology-enabled solutions. With more than 35 years of experience, the firm offers tailored solutions that meet the needs of asset managers, banks, credit unions, state governments, financial professionals, employers, and individuals. Ascensus supports over 54,000 retirement plans, more than 4 million 529 education savings accounts, and a growing number of ABLE savings accounts. It also administers more than 1.5 million IRAs and health savings accounts. As of December 31, 2017, Ascensus had over $163 billion in total assets under administration. For more information about Ascensus, visit ascensus.com.
###
MEDIA INQUIRIES:
Roberta Hess
Ascensus
Senior Vice President Marketing & Communications
Tel: 215-648-1426
Media@ascensus.com