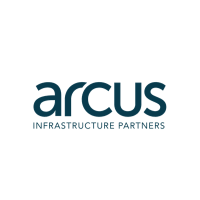 London, United Kingdom 6 December 2022 – Arcus Infrastructure Partners LLP ("Arcus") announces that Arcus European Infrastructure Fund 3 SCSp ("AEIF3" or the "Fund") has agreed to acquire SDC SpaceNet DataCenter GmbH & Co, KG ("SDC"), one of Europe's most modern data centres, from SpaceNet AG.
SDC, located in Kirchheim, Munich, owns a modern, high specification data centre which has been built to an extremely resilient design, and is certified to the EN50600 VK4 standard, the highest availability standard.
Arcus is focused on ensuring that its investments have a positive ESG impact. The acquisition of SDC fits well into its long-term sustainable investment strategy thanks to SDC's market leading energy efficiency characteristics and 100% of its energy being renewably sourced.
SpaceNet AG is a full-service internet provider which has been supplying the German market for around 30 years. SpaceNet will continue to be a long-term customer of SDC, which will house the IT servers and equipment of SpaceNet's business customers.
Arcus is pursuing a regional edge co-location platform strategy focused on serving tier two German cities and selected adjacent European countries on an opportunistic basis. Arcus identified SDC as a target investment for AEIF3 via a detailed market screening and outreach process and entered into bilateral discussions with SpaceNet AG which culminated in the acquisition agreement being announced today.
John Shea, Arcus Partner, who led the transaction, said: "We have evaluated numerous data centre businesses across Germany and Europe over the past few years. SDC stood out as a very suitable first acquisition for our data centre aggregation strategy due to its great location, high-specification design, market leading energy efficiency characteristics, high quality anchor customers, and development potential. We look forward to our partnership with the SpaceNet team going forward as we work on delivering the next phase of growth for this business and our broader platform strategy."
Michael Emmer, COO of SpaceNet AG, said: "Arcus is a partner we very much see eye to eye with, which was important to us in the sale context as well as with a view to our future long-term partnership. The development of SDC fulfilled our ambition to create a data centre with the highest availability, physical security and the most energy-efficient characteristics possible. On this basis we have the fullest confidence in SDC to house both our servers and those of our valued customers."
Commenting on the acquisition, Ian Harding, Managing Partner at Arcus said: "We are really pleased to announce our agreement to acquire SDC by our third fund, AEIF3. Data centres are essential infrastructure to support the growth in demand for data processing services and business continuity solutions and we are delighted to be making our first acquisition in this space. We look forward to working with SDC and expanding into this sector further."
"Our decision to sell SDC to Arcus was the logical consequence of continuing to focus strategically on our core competencies as an internet provider. Basically, nothing changes for our customers," says Sebastian von Bomhard, Managing Director of SDC and member of the SpaceNet Board of Directors. "The on-site team will remain the same. A smooth continuation of data centre services for all SpaceNet customers is ensured by a long-term lease agreement."
The transaction is expected to complete in Q1 2023.
Arcus was advised by Noerr (Legal), Arup (Technical adviser) BDO (Financial and tax adviser), and AON (Insurance).
SpaceNet was advised by Poellath (Legal).
About Arcus
Arcus Infrastructure Partners LLP is an independent fund manager focused solely on long-term investments in European infrastructure. Arcus invests on behalf of institutional investors through discretionary funds and special co-investment vehicles and, through its subsidiaries, currently manages investments with an aggregate enterprise value in excess of EUR 19bn (as of 30 September 2022). Arcus targets mid-market, value-add infrastructure investments, with a particular focus on businesses in the digital, transport, logistics & industrials, and energy sectors.
About SpaceNet AG
With its more than 120 employees, SpaceNet supports IT managers and managing directors in building up a strong corporate IT operation, keeping it running and developing digital opportunities. In doing so, it offers managed IT services, support and management for non-standard applications, 24×7 services, personal consulting and secure cloud services.
SpaceNet operates its cloud and IT services in three redundant high-security data centres in Munich. SpaceNet is certified according to the ISO 27001 security standard and works according to ITIL. The Munich-based company has placed great emphasis on training for 20 years and was awarded the 2019 Training Company Certificate by the Chamber of Industry and Commerce.
SpaceNet serves around 1,200 customers such as Antenne Bayern and the Munich Transport and Tariff Association (MVV). The SpaceNet family of companies includes SDC and brück IT GmbH, a systems house specializing in services and software for lawyers. The Munich-based company is one of the Internet pioneers in the industry and was founded in 1993 by current CEO Sebastian von Bomhard, who now runs it together with Michael Emmer.https://www.space.net/
Arcus Media Contacts: