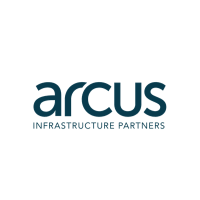 London, United Kingdom (22 December 2021) – Arcus Infrastructure Partners ("Arcus") is pleased to announce that Arcus European Infrastructure Fund 2 SCSp ("AEIF2" or the "Fund") has completed an investment into Momentum Energy Group A/S ("Momentum" or the "Company"), an early mover in managing and optimising well located, late life, on-shore wind turbines. The Fund has acquired its stake in Momentum from the founder of the Company in a bilateral transaction and will own the majority of the business alongside the founder and key management.  
Today Momentum is a market leading, full scope provider covering all aspects of asset management of solar and wind projects during the entire value chain, and each phase of the asset's technical and economic lifetime: Planning, Construction, Operational, Asset Life Extension, Repowering, Decommissioning and Sales & Sourcing of Projects. The Group operates ground and roof-based PV plants as well as offshore and onshore wind parks. These wide-ranging capabilities are backed up by the strong management team with almost 20 years' experience, making Momentum among the pioneers within asset management of solar plants and wind turbines. 
Momentum owns a portfolio of 169 on-shore wind turbines with an installed capacity of c. 130MW. The portfolio has a capacity-weighted average age of 20 years and is being acquired in part due to its repowering and lifetime extension potential for up to c. 300MW. Furthermore, Momentum has a greenfield renewal energy development pipeline of c. 600MW across Denmark and Germany (predominantly on-shore wind and some solar), and the potential to repower an offshore/nearshore wind site in Sweden for up to 70MW. Momentum also manages a portfolio of c. 200 external asset management contracts under short-term rolling arrangements. 
Commenting on the acquisition, Ian Harding, Managing Partner and Head of Origination at Arcus said: "We are extremely pleased to announce our investment in Momentum. This marks our eighth investment for AEIF2 and the third investment in the energy sector. The investment in Momentum represents a strong fit with the Fund's investment strategy of targeting mid-market, value-add infrastructure businesses in Europe with a strong ESG profile. Acquiring a renewable energy business adds another dimension to the fund portfolio and demonstrates Arcus' ability to use our strong sector knowledge to identify and invest in high quality infrastructure businesses". 
Stefano Brugnolo, Arcus Partner and Head of Energy Origination who led the transaction said: "The Origination Team has for more than two years been actively exploring potential investments in the European wind segment, an area that offers large opportunities to maximise the value of existing renewables capacity.  In early 2021, the Arcus Energy Origination team identified Momentum as an experienced operator with a unique mix of skills that makes it an ideal entry point for a value-add investment strategy. We secured a period of exclusivity and worked effectively to diligence the business and execute on a bilateral basis. We are delighted to be working with Kim and the senior management of Momentum on the future growth of the business to consolidate the fragmented market and undertake repowering, upgrade, lifetime extension and scale opportunities". 
Kim Madsen, CEO of Momentum, commented: "We are delighted to get Arcus onboard as our new majority shareholder. Momentum has grown rapidly over the last few years, growing from 23 employees to +65 employees in just the last 18 months. To be able to continue this strong growth also in the years ahead, keeping Momentum as a key player in a more fragmented and mature renewable energy market, it was necessary to bring more international and financial resources onboard, if we are to release Momentums full potential. I am proud of my Team and on my own behalf, that Arcus decided to go all the way by investing a majority stake in Momentum, but also to team up with my colleagues and me, trusting that we are the right platform to grow from, to participate in forming a greener future for all of us". 
22 December 2021  
Arcus Media Contacts: 
About Momentum 
Established in 2005 by the CEO and founder Kim Madsen, Momentum rapidly developed to become a successful wind asset management services business. The unique business model and valuable niche expertise in the aging wind segment allowed for the development of a unique range of optimisation solutions. Today Momentum comprises three key verticals that complement each other, and is an integrated wind business with unique expertise and broad experience across development, investment, asset management and technical services.  
About Arcus 
Arcus Infrastructure Partners is an independent fund manager focused solely on long-term investments in European infrastructure. Arcus invests on behalf of institutional investors through discretionary funds and special co-investment vehicles and, through its subsidiaries, currently manages investments with an aggregate enterprise value in excess of EUR 19bn (as of 30 September 2021).  Arcus targets mid-market, value-add infrastructure investments, with a particular focus on businesses in the digital, transport and energy sectors.