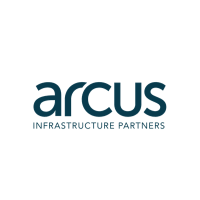 London, United Kingdom (12 September 2022) – Arcus Infrastructure Partners ("Arcus") announces that Arcus European Infrastructure Fund 3 SCSp ("AEIF3" or the "Fund") has agreed to acquire a c. 83% interest in Workdry International Limited ("Workdry" or the "Company"), with the balance of the shareholding to be held by the current majority owners of the business (the Bright family) and key individuals from the Company's management team.
The acquisition of Workdry, the UK's leading leasing provider of water pump and wastewater treatment assets, marks the first investment for the new Fund. Workdry operates through trading brands Selwood and Siltbuster and serves customers across the water utility, large-scale infrastructure and construction sectors. The Company's assets are critical to managing the maintenance lifecycle of the UK's water infrastructure network, supporting the UK's wastewater treatment network through periods of high demand and maintenance, and for general water displacement needs related to large-scale infrastructure and construction projects. In addition to its core asset leasing activities, the Company provides highly specialised services such as surveying, system design, installation and monitoring.
Workdry's market leading position is supported by its extensive regional footprint, sizeable asset base and deep operating expertise. The Company operates from a depot network of 22 locations, with a fleet of over 5,500 pumps (plus ancillary equipment) and 3,000 modular wastewater treatment systems. Workdry's c. 550-person employee base, including its solutions engineering team, ensures a highly responsive and unique value-add leasing proposition for its high-quality customer base, which includes the majority of the UK's water utilities as well as leading engineering, infrastructure and construction firms. Its assets play a key role in the delivery of landmark UK infrastructure projects such as Crossrail, HS2 and Hinkley Point as well as major construction projects across the country.
Richard Brown, CEO of Workdry, said: "Workdry is an incredibly successful business that has grown significantly over the past decade in line with the Board's plans to deliver the very best in complete water handling and treatment solutions on a regional, national and international scale."
"Delivering the next steps in our growth required new and experienced investors to enable us to scale up while continuing to deliver the quality assets and services that our customers associate with our Selwood and Siltbuster brands. The team at Arcus shares our values, vision and commitment to outstanding provision of mission-critical assets and services, and their investment will enable us to deliver on those ambitions, building on all we have achieved to date to strengthen our position as a European leader in water and wastewater asset leasing and integrated solutions."
Jordan Cott, Arcus Partner and Head of Logistics & Industrials Origination, who led the transaction, said: "We have spent significant time reviewing value-add industrial asset leasing businesses in Europe, and Workdry stood out as a key target not only due to its strong management team and market leading position but also given its strong fit with Arcus' infrastructure investment strategy. The Company's essential role for its customers has become even more important given increasingly stringent regulation and public scrutiny with respect to the UK's water and wastewater infrastructure. We look forward to partnering with the Bright family and Workdry's very strong senior management team in delivering the next phase of growth for the business."
Commenting on the acquisition, Ian Harding, Managing Partner and Head of Origination at Arcus said: "We are extremely pleased to announce our investment in Workdry, a significant announcement for Arcus as we make our first investment in our new Fund. Workdry represents a strong fit with the AEIF3's investment strategy of targeting mid-market, value-add infrastructure businesses. As with many Arcus investments, we are delighted to be partnering with a business with such an extensive operating history and are looking forward to developing the business further in this essential UK industry."
Arcus was advised by Lincoln (M&A and Financing), Santander (Financing), LEK (Commercial), WSP (Technical), Macfarlanes (Legal), PWC (Financial, Tax and IT), and AON (Insurance).
About Arcus
Arcus Infrastructure Partners is an independent fund manager focused solely on long-term investments in European infrastructure. Arcus invests on behalf of institutional investors through discretionary funds and special co-investment vehicles and, through its subsidiaries, currently manages investments with an aggregate enterprise value of EUR c.19bn (as of 30 June 2022). Arcus targets mid-market, value-add infrastructure investments, with a particular focus on businesses in the digital, transport, logistics & industrials, and energy sectors.
Arcus Media Contacts: