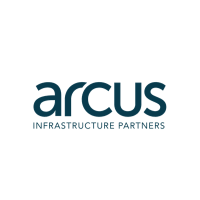 London, United Kingdom (8 December 2021) – Arcus Infrastructure Partners ("Arcus") announces today that Arcus European Infrastructure Fund 2 SCSp ("AEIF2" or the "Fund") has completed the acquisition of 100% of HB Returnable Transport Solutions ("HB" or the "Company"), a leading provider of rental, washing and integrated logistics for returnable transport items ("RTIs") in the Dutch food supply chain, from a selling shareholder group, including Mentha Capital ("Mentha") and the Company's founders. As part of the transaction, HB senior management will reinvest in the Company alongside the Fund.
HB, founded in Welsum (the Netherlands) in 2008, provides an integrated offering of RTI rental, washing and logistics services to a diverse and blue-chip customer base in the Dutch food and beverage supply chain, ensuring the safe and sustainable transport of consumable products from suppliers to consumers. The main RTIs handled by HB are plastic crates and pallets, which serve as essential load carriers for products being transported from production locations to distribution centres, foodservice outlets and supermarkets across the Netherlands. These reusable load carriers are critical assets within the circular economy, ensuring reliable and efficient transport, while minimising the use of single-use, one-way packaging in a variety of fast-moving supply chains. With an asset pool of 2.8 million RTIs and a network of 10 strategically located washing and logistics facilities across the country, HB provides vital RTI logistics infrastructure and an integrated one-stop shop solution for its customers.
Commenting on the acquisition, Ian Harding, Managing Partner at Arcus said: "We are extremely pleased to announce this investment in HB today. This acquisition is our seventh investment for AEIF2 and HB is a perfect fit with the Fund's investment strategy of targeting mid-market, value-add infrastructure businesses in Europe. HB is a great addition to the Arcus portfolio."
Jordan Cott, Arcus Partner who led the transaction said: "HB is a clear market leader in the RTI space in the Netherlands and has a proven track record of growth alongside its long-term customer base. The Company's RTIs are essential assets within food and beverage supply chains, ensuring cost-efficient, reliable and sustainable transport of a wide range of products. These benefits are complemented by HB's network of washing and logistics facilities, which are strategically located to enable customers to minimise transport distances and reduce the industry's overall carbon footprint. We expect that HB and its customers will see significant and tangible benefits from strong RTI industry tailwinds over the coming years and look forward to working with Léon and the HB team as they continue to innovate and grow with their customers."
Léon Rust, CEO of HB commented: "First of all we want to thank Mentha for their great support over the last five years. Together with the Mentha team we made great effort in further professionalizing the company and growing the business. With Arcus as our new shareholder, we will embark on an exciting new phase of growth in our business. From our first meeting, it was clear that Arcus already had a deep knowledge of our industry, which serves as an important criteria for our team as we look to grow with a new partner. We look forward to working with the Arcus team as we improve and build on our core customer offering, explore new verticals within the RTI space and maximise the sustainability benefits of our business. Our belief is that our network of washing and logistics facilities, together with our extensive RTI pool, is a unique proposition to reduce transport distances (and therefore carbon footprint and logistics costs) within the food and beverage supply chain."
Mark van Ingen, Partner at Mentha said: "It was a pleasure to team up with HB, its founders, management and employees. Over the past five years, everyone has worked very hard to further improve HB with the aim to strengthen its position as a leading RTI service provider in the Netherlands. Together we have invested in machines and automation, increased productivity, added new customers and bolstered the organisation. This has resulted in a strong and professional player in the RTI space. We are extremely proud of what has been accomplished and I would like to thank everybody for their contribution. With Arcus onboard we believe HB has found a very knowledgeable and committed partner to continue its journey to further improve and grow the company. We wish them all the best in their period of ownership and we will be interested to see how the company develops further."
Arcus was advised by Allen & Overy (legal), EY-Parthenon (commercial due diligence), Royal HaskoningDHV (technical due diligence) and BDO (financial and tax due diligence).
HB and the selling shareholder group were advised by Rabobank (M&A), JB Law (legal), SINCERIUS (financial due diligence) and JSA Tax (tax).
8 December 2021
– ENDS –
Arcus Media Contacts:
About Arcus
Arcus Infrastructure Partners is an independent fund manager focused solely on long-term investments in European infrastructure. Arcus invests on behalf of institutional investors through discretionary funds and special co-investment vehicles and, through its subsidiaries, currently manages investments with an aggregate enterprise value in excess of EUR 19bn (as of 30 September 2021).  Arcus targets mid-market, value-add infrastructure investments, with a particular focus on businesses in the digital, transport and energy sectors.
About HB
HB Returnable Transport Solutions is a logistics asset owner and service provider in the food and beverage supply chain. HB focuses on rental, washing, returns handling and management of various RTIs (CBL crates, pallets, pallet boxes, home delivery crates, and others). With an extensive network of 10 logistics facilities in the Netherlands, HB is uniquely positioned to support its long-term customer relationships, and is able to reduce transport, and therefore the carbon footprint and logistics costs, within its customers' supply chains.