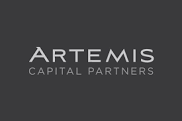 New Era of Innovation & Investment at Leading Manufacturer of Emulsion Polymers, Adhesives, & Coatings
Boston, MA (August 17, 2017) – Artemis Capital Partners, a Boston-based private equity firm focused on leading industrial technology companies, announced today that is has led the acquisition of StanChem Polymers, a specialty chemicals manufacturer based in East Berlin, Connecticut.
Founded in 1968, StanChem specializes in the research, development, manufacture, and marketing of emulsion polymers, adhesives, and specialty coatings for a variety of applications including paints, paper and packaging, building products, textiles, and non-wovens. In addition to its specialty polymers business, StanChem produces and markets the well-known Albi line of flame retardant products. Consistent with Artemis' investment strategy, StanChem possesses a compelling combination of differentiated process and product solutions, a blue-chip customer base, and significant growth potential. According to StanChem's management team, that growth will be fueled by a new era of innovation and investment.
"Using the 'Voice of our Customer' as our guide, we are excited to systematically expand our R&D capabilities to deliver new emulsion polymers and Albi coatings to our new and existing customers, applications, and markets," stated Paul Stenson, PhD, StanChem's Vice President of Technology, Sales, & Marketing.
Stephen McGuff, StanChem's Vice President of Operations, concurred: "StanChem's existing process technology is both formidable and flexible and we plan to further invest in our people, technology, and equipment to realize StanChem's full potential as a world-class manufacturer in the specialty polymers industry. After we have implemented our investment plans, we will have significantly increased the Company's capacity and capabilities."
In addition to Dr. Stenson and Mr. McGuff, Michael Foley, PhD., Peter Hunter, and James Ward will join StanChem's Board of Directors on behalf of Artemis, with Dr. Foley serving as the Company's new Chairman.
StanChem Polymers
Leveraging more than forty years of industry heritage and applications expertise, StanChem, Inc. develops and manufactures emulsion polymers, specialty adhesives, and intumescent coatings for a wide variety of markets. With state-of-the-art laboratories and over 125,000 square feet of flexible production space, StanChem offers its OEM and end-user clients with end-to-end solutions including custom formula development, applications testing, quality control, and production-scale manufacturing. For more information on StanChem, please visit: www.stanchem-inc.com.
Artemis Capital Partners
Founded in 2010, Artemis Capital Partners is a Boston-based private equity firm focused on acquiring and growing manufacturers of differentiated industrial technologies, including specialty chemicals and materials. Artemis seeks to partner with companies that have strong established management teams, outstanding engineering capabilities, unique products, and expanding niche markets. For more information on Artemis, please visit: www.artemislp.com.