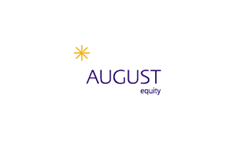 August Equity has invested alongside management in StarTraq – a leading compliance software business providing solutions for offence processing, licensing & permitting. August will provide funding to enable the business to scale internationally and enter new adjacent markets.
Headquartered in Oxfordshire, UK, StarTraq is the market leader in offence processing software. It has long standing relationships with police and local authorities in the UK, and a growing international footprint. It provides cloud solutions that automate back-office processes including the processing of traffic violations, permit offences, permit applications, and environmental offences. Billy Kennedy, who joined the business in 2011, will continue to lead StarTraq. Allan Freinkel, who founded the business in 2002, will stay on and support as a Non-Executive Director. Industry veteran Gordon Wilson will be joining the board as Chair, who was CEO of software business Advanced Computer Software since 2015 and has recently moved to Chair.
The team, supported by August, intend to invest in the continued organic growth of the business supported by targeted M&A into new geographies and adjacent end markets. StarTraq represents a strong adjacency to previous August Equity investments in compliance-driven tech and cloud software businesses, such as Agilio, Amtivo, OneTouch and Wax Digital.
The team at August was led by Mehul (Mickey) Patel and Greg Walsh with support from Sam Hardy, Bethany Shiers, Ollie Reynolds and Matt Benstead.
David Lonsdale, Managing Partner at August Equity, commented:
"StarTraq represents an attractive platform investment for August and is aligned with our focus on primary buyouts of B2B software and services businesses in compliance driven end markets."
Mickey Patel, Partner at August Equity, commented:
"We are delighted to be backing the StarTraq team, an exciting cloud software platform investment for us to scale and build an international software business with a focus on traffic, offence management and adjacent software solutions."
Gordon Wilson, Chair at StarTraq, commented:
"I am pleased to be working with August and the StarTraq team as I embark on my plural career. The plan to grow StarTraq organically and acquisitively has many similarities to businesses I have grown in the past and I look forward to supporting the management team as they grow."