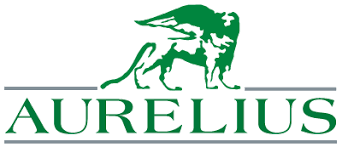 Munich, 21. April 2022 – AURELIUS Group has joined the UN Global Compact (UNGC) and its German subsidiary, Deutsches Global Compact Netzwerk (DGCN). The membership underlines AURELIUS´ commitment to Environmental, Social and Governance (ESG) values within everyday practice and complements the Group's participation at the UN PRI network in December 2021.
The UN Global Compact is the world's largest and most important initiative for sustainable and responsible corporate governance, globally connecting more than 19,000 companies and organisations. The German subsidiary DGCN has more than 780 participants across business, civil society and politics. The UNGC supports companies in strategically incorporating sustainability values based on ten universal principles and in contributing to the implementation of the Sustainable Development Goals. In line with the UNGC, AURELIUS commits to the initiative´s ten principles, which are assigned to the categories: Human Rights, Labour, Environment and Anti-Corruption.
"Walk the talk – there are not many economic fields where this saying is as resonating as it is with ESG. At AURELIUS, we are not only fully committed to supporting the UNGC´s values – we are also deeply convinced that our organisation and our people can contribute a small piece to the initiatives vision. Joining the UNGC and DGCN is a logical step for us and is aligned with our core values", stated Matthias Täubl, AURELIUS CEO.
As an official member of UNGC and DGCN, AURELIUS will proudly integrate the principles into its corporate culture and strategy. They will be promoted in the best possible way within day-to-day operation.