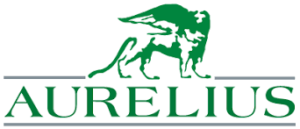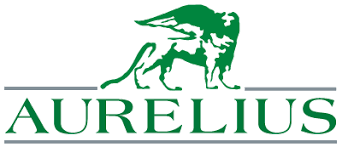 Multiyear agreement accounts for more than 7% sales growth of the company
Major milestone in strategic development of the company achieved
Munich, November 2019 – NDS Group AS, a portfolio company of AURELIUS Equity Opportunities SE & Co. KGaA (ISIN DE000A0JK2A8), will become first supplier for the workshop chain Snap Drive and main independent aftermarket supplier for the Bertel O. Steen Group. The multi-year contract, starting from 2nd of January 2020, is the biggest supplier contract in the Norwegian market with a total volume of approx. 150 million NOK and will account for more than 7% sales growth of the overall company.
Snap Drive, a daughter company of the car import & retail group Bertel O. Steen, is a leading workshop chain in Norway located in the major urban areas of the country. Snap Drive has shown strong growth during recent years and has ambitious growth plans to further expand the workshop chain. "We are looking forward to the partnership with NDS Group, and with this agreement we are preparing the ground for sustainable growth for our chain going forward" says Morten Harsem, CEO of Snap Drive. The contract includes becoming main independent Aftermarket supplier to the Bertel O. Steen retail group, which imports  the brands Mercedes-Benz, Kia, Peugeot, Citroën, DS, Opel, smart®, Fuso and Setra. "Based on an overall assessment of quality, logistics, administration and price we made our choice and are entering this partnership agreement with NDS Group" says Tom Harstaad, Director – Strategic purchases of Bertel O. Steen. "We are very excited about this partnership. It shows that customers in Norway see great benefits in dealing with a local, flexible and highly serviced minded company. Winning the biggest supplier contract in Norway shortly after the restructuring of the company shows that we are on the right path. " says Janno Gröne, CEO of the NDS Group.
NDS Group, former Hellanor, has been acquired by Aurelius in December 2018. After the carve-out from the Hella Group the company has been streamlined, rebranded and turned into a dynamic stand-alone business. The company recently launched a specialized ERP system for Automotive workshops and its own private label range which is sourced via NDS' recently established sourcing center in Asia. Next to this contract NDS won also in the workshop equipment division significant new volume which is expected to lead to double-digit growth in 2020.
ABOUT NDS
NDS is the second largest automotive aftermarket wholesaler in Norway, with its headquartered in Skytta near Oslo. NDS supplies its customers, typically automotive workshops, car dealerships and local wholesalers, with spare parts from its central warehouse in Skytta as well as from 19 branches across the country. In addition, NDS offers workshop franchise concepts to its clients under its own AutoMester brand as well as for third-party concepts such as Bosch Car Service. Within its AutoMateriell business segment NDS supplies workshop equipment of leading equipment OEMs such as John Bean and MAHA.