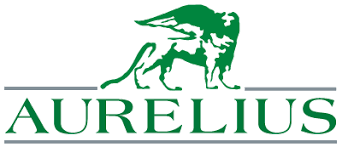 Second Brazil Add-on following the acquisition of RTS Válvulas in 2022
Increases local manufacturing capacity and expanding its global customer base
Further strengthens VAG's pole position as the world's leading supplier of water and wastewater valves
Munich/Mannheim/São Paulo, February 1, 2023 – VAG, a portfolio company of AURELIUS Equity Opportunities SE & Co. KGaA (ISIN: DE000A0JK2A8), announces the Add-on acquisition of FKB Válvulas, a specialist Brazil-based valve manufacturer.
VAG's acquisition of FKB aims to strengthen the company's product offering across penstocks and knife gate valves, as well as increasing its footprint in Brazil and expanding its customer base globally. This adds to VAG's acquisition of RTS Válvulas in 2022, another supplier of valves headquartered in São Paulo, Brazil.
Founded in 2000, FKB specialises in the bespoke design and manufacturing of penstock and knife gate valves for customers operating in water, wastewater, dam & hydro, and other industries. The company's foundations are built on serving its customers right across the value chain from the modelling and consultation phase right to the manufacturing and implementation of its valves.
About VAG Group
VAG is one of the leading manufacturers of valves for water treatment and distribution, wastewater systems, dams and hydropower. The company has been under AURELIUS Group ownership since November 2018. VAG is known throughout the world for its market-leading water valves since 150 years.