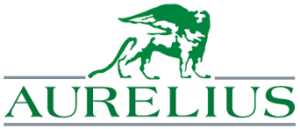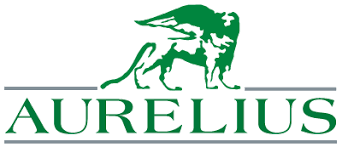 Add-on acquisition of new hotels in economically strong locations contributes approx. 25 percent revenue boost
GHOTEL hotel & living as franchisee for InterContinental Hotels Group
Potential for synergies with existing portfolio and further milestone in medium-term expansion strategy
Munich, 31 August 2018 – Hotel operator GHOTEL hotel & living (www.ghotel.de), a subsidiary of AURELIUS Equity Opportunities SE & Co. KGaA (ISIN DE000A0JK2A8), has acquired three hotels in Düsseldorf, Gütersloh, Salzburg (Austria) in operation, and one in Osnabrück, currently still under construction with its opening planned for spring 2019, as an add-on acquisition of Arcadia Hotelbetriebs GmbH. The hotels will be operated under franchise for the InterContinental Hotels Group with the brands Holiday Inn, and Holiday Inn Express in Gütersloh. This will boost GHOTEL hotel & living's revenue by approximately 25 percent.
The new hotels will enable GHOTEL to expand its network with attractive locations in high-growth regions. All of the hotels have enjoyed strong growth rates in recent years and continue to show good potential, especially in the business customer segment. The hotel in Gütersloh is considered the leading hotel in its location, while the modern hotel in Düsseldorf opened recently, in 2016, and is centrally located downtown. GHOTEL expects considerable synergy potential on the basis of incorporating these new houses in its own hotel network. Cooperation with the InterContinental Hotels Group opens further potential for expansion.
"We are delighted with this further growth step as a new franchise partner of the InterContinental Hotels Group" said Jens Lehmann, CEO of GHOTEL hotel & living. "We have signed a multi-development agreement which sets joint growth targets for the coming years."
In the first half of 2018, the GHOTEL Group had already acquired three new locations, the nestor brand hotels in Ludwigsburg and Neckarsulm and a downtown hotel in Göttingen. GHOTEL hotel & living will continue its strong growth through 2020 with the opening of five further locations.
About GHOTEL hotel & living
GHOTEL hotel & living is an expanding hotel and apartment building chain with 12 properties in several cities in Germany including Kiel, Hannover, Göttingen, Koblenz, Munich, Würzburg, Essen, Ludwigsburg and Neckarsulm. The business hotels with modern conference rooms are marketed under the GHOTEL hotel & living and nestor Hotels brands as well as the franchise brands Accor and InterContinental Hotels Group. Under the GHOTEL living brand, GHOTEL hotel & living also operates "temporary residence" apartment buildings in Bonn and Munich. GHOTEL hotel & living is headquartered in Bonn and belongs to AURELIUS Group since December 2006.