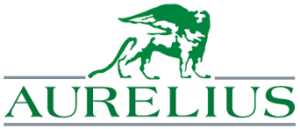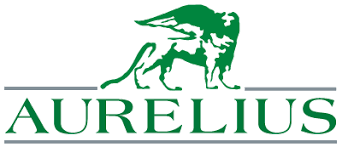 Strategic add-on acquisition is part of B+P's expansion strategy
Expanded presence in the Munich greater metropolitan area
Acquisition offers synergy potential
Munich, April 9, 2018 – B+P Gerüstbau, a subsidiary of AURELIUS Equity Opportunities SE & Co. KGaA (ISIN DE000A0JK2A8), will acquire the operations, including all assets and employees, of Gustav Raetz oHG under an asset deal. The seller is the insolvency administrator. Founded in 1906, the provider of scaffolding services with its main headquarters in Munich and a branch office in Bautzen/Saxony will enable the B+P Group to operate even more successfully in the Munich greater metropolitan area. After the acquisition of the BSB Group in August 2016, the purchase of Raetz is the next logical step in B+P's Germany-wide expansion strategy. The parties agreed not to divulge the financial details of the transaction.
Raetz Gerüstbau is a longstanding provider of scaffolding services, very well known in the Munich area, with access to and references for public-sector contracts in the region. The medium-sized family enterprise has a total of 23 highly qualified employees and six vocational trainees, as well as a very well situated site in Munich-Milbertshofen. The acquisition of Raetz will enable B+P to further expand its presence in the Munich greater metropolitan area and realize synergies. For example, Raetz's scaffolding materials and employees can be deployed directly at the Munich-area construction sites of the specialized scaffolder BSB, which is owned by the B+P Group.
"I am pleased that the company will continue to operate under the roof of B+P. First, the acquisition preserves the existing jobs at Raetz. Second, it creates prospects for new growth," said Anita Bones, the longtime operations manager of Raetz. The acquisition by B+P is also supported by the insolvency administrator of Gustav Raetz oHG, the Munich-based attorney Dr. Matthias Hofmann: "During the transaction process, B+P convinced us with a clear growth concept and with its speed and pragmatism, backed by the support and experience of AURELIUS."
B+P Gerüstbau, which has belonged to the AURELIUS Group since August 2014, is the market leader in the segment of scaffolding and construction site services in the Berlin greater metropolitan area, where it primarily serves public-sector entities as an expert in demanding, large-scale projects. In its "PLUS Services" segment, B+P also provides services such as electricity and water supply to construction sites. The company has grown continuously on this basis in the last few years. B+P has been involved in nearly all large-scale regional projects in the past. In addition, it provides services to numerous medium-sized and small projects and has a stable customer base including prestigious construction companies and public-sector project owners.