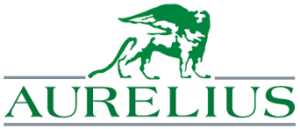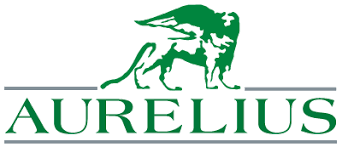 Partnership with former Unilever BCS business to start August 1, 201
Conaxess to take over Field Sales activities in three Nordic coutries
June 11, 2018 – Conaxess Trade is happy to officially announce a partnership with the new stand-alone Spreads business (formerly Unilever BCS) beginning August 1, 2018 where Conaxess Trade proudly will take responsibility for the Field Sales activities. The partnership applies to the three Nordic countries Denmark, Sweden and Finland. In the Nordic region the Spreads business includes the brands Flora, Becel, Milda, Lätta, Crème Bonjour, Crème Fine and Oma. In total the consumer sales of the brands is app. EUR 220mn.
The background is that Unilever in December 2017 received a binding offer for the Spreads business (includes *BCS Europe and North America, Rest of World Spreads and UFS Spreads) from leading global investment firm KKR. The transfer will take place gradually and the first stage is planned from Q3 2018 – when the Spreads business will begin operating as a stand-alone organization.
Conaxess Trade will be significantly increasing their muscles in the market, providing best in class FMCG services by further strengthening the sales force coverage, and not to mention the higher relevance and access to consumers.
Uwe Thellmann, CEO Conaxess Trade Group comments: "Today's announcement is another important step in our journey to build on our foundation in Fast Moving Consumer Goods and become the leader in outsourcing for Marketing and Sales Services. This cooperation will help us to fully deliver on our "Outsourcing Partner Strategy" by giving us strong capabilities and business foundation to further develop in the Nordics. The relationship with the former Unilever BCS portfolio represents a powerful opportunity for Conaxess Trade to expand our services and build stronger relationships with our customers".
Ola Pettersson, Interim General Manager Unilever BCS Sverige AB comments: "We have a strong commitment to grow our plant based food category and believe Conaxess Trade with their set-up, coverage of the trade and capabilities will be a great partner for delivering Field Sales in Sweden, Finland and Denmark. This is an important step in building a best-in-class route to market for our new Company. We believe that we together will sustain the high standards set by Unilever and further develop our business.
"Conaxess Trade has significantly changed over time and is developing from a traditional distributor to become a vibrant leading FMCG Outsourcing Company with best in class services in Marketing, Category Management, Sales, Reporting, Business Development. It clearly demonstrates its ability to apply its resources and expertise not only to enter new businesses, but to lead major FMCG market segments. We're excited to cooperate with the stand-alone Spreads business as we focus our combined energies serving our customers and developing the business", says Uwe Thellmann, CEO Conaxess Trade Group.