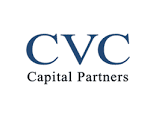 Leading UK holiday park operator Away Resorts today announced that it has reached an agreement to acquire Coppergreen Leisure Resorts ("Coppergreen"). This follows the acquisition of Aria Resorts announced in August 2021, and expands Away Resorts' footprint to 27 locations across the UK.
Coppergreen has 370 lodges across four parks in Yorkshire, Scotland, Lincolnshire and Nottinghamshire. Growth capital investor BGF exits as part of the deal, having backed Coppergreen in 2016. The acquisition will greatly complement Away Resorts' existing portfolio, increasing its presence in the North of England and in Scotland, and growing the number of visitors the group welcomes every year to over 750,000.
Coppergreen is renowned for its quality accommodation and bespoke customer service, offering countryside retreats in attractive settings. It has been a front runner of sustainable and eco-friendly facilities having made significant investments in its estate to develop its parks to the highest specification and quality.
This acquisition follows a milestone year for Away Resorts, with the company welcoming guests in record numbers and receiving investment from CVC Capital Partners Fund VIII. Away Resorts continues to have a healthy pipeline of opportunities to further grow the estate, while continuing to invest in developing its offering.
Carl Castledine, CEO of Away Resorts, commented: "We are delighted to be welcoming Coppergreen to the Away Resorts family to support our ambition of forming the leading UK holiday park provider. Coppergreen's prime locations and leadership in sustainability will further enhance our offer as we look to provide perfect holiday destinations for UK holiday makers."
David Copley, CEO at Coppergreen Leisure Resorts, commented: "Away Resorts has a reputation for driving innovation across the industry and is the ideal owner for the business. We look forward to seeing what the team goes on to achieve in its next successful chapter."