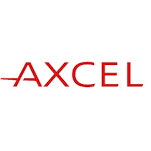 Axcel has agreed to acquire a majority stake in Phase One, a leading technology business specialising in high-end digital imaging software and equipment. The existing management team will reinvest alongside Axcel and continue to own a significant stake in the company.
In recent years, Phase One has been successfully transformed into a market-leading imaging technology company through its two divisions:
Software Imaging Systems (SIS), which provides market-leading raw image-processing software to photographers and enterprises under the Capture One brand; and
Image Capture Solutions (ICS), which supplies ultra-high-end, medium-format camera systems for industrial applications and specialty photography.
Today, the majority of growth and profitability comes from sales of software solutions, where the company has managed to grow by ~40% p.a. in revenue in the last four years and also expects significant growth in 2019. The company is headquartered in Copenhagen, Denmark, and has operations in Germany, Hong Kong, Israel, Japan and the US.
"We're very happy that we've been able to find a new owner in Axcel, which has significant experience of developing technology businesses," says CEO Henrik Håkonsson. "We see a significant opportunity to grow and further strengthen our position in the coming years. I'm convinced that, together with Axcel, we can take Phase One to the next level."
Christian Bamberger Bro, who is responsible for the investment at Axcel, is pleased with the transaction:
"Phase One has built its position on deep technical expertise and an innovative product portfolio, and we're impressed by what the management team has achieved over the last few years. We look forward to applying our experience of growing software businesses and to partnering with the management in their pursuit of further growth."
Asbjørn Hyldgaard, a partner at Axcel, adds:
"Phase One is an exciting investment opportunity for Axcel where we can utilise our track record within a number of sectors, namely technology, industrial and consumer. There are many ways in which we can create value in Phase One in the years to come."
Phase One is being acquired from Silverfleet Capital and its management. The parties have agreed not to disclose any financial terms. The transaction is subject to customary regulatory approvals.
Phase One is the eighth investment in Axcel V.
Axcel has been advised by Deloitte Corporate Finance, Deloitte Transaction Services, Bain & Company, Moalem Weitemeyer Bendtsen and Ropes & Gray.