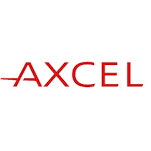 Investor consortium acquires all the shares in Isadora from Axcel, who has been invested in the company since March 2018.
Founded in Sweden in 1983, Isadora is a leading cosmetics brand with presence in more than 40 markets, almost 200 employees and own production facilities in Malmö, Sweden, and Bern, Switzerland.
Since Axcel acquired the business in March 2018, the company has invested in a new and strengthened management team and organisation, improved its operational backbone and increased its share of online sales, which today accounts for approximately 20% of revenue.
"We have, over the last couple of years, worked closely with the owners and the Board to ensure positive development in our strategic initiatives and made good progress, despite the difficult market conditions after the outbreak of Covid-19. We thank Axcel for their support and contribution during this period," says Rasmus Helt Poulsen, CEO of Isadora.
"We would like to thank the management team and all the employees for their effort and dedication under our ownership. We are pleased that we've been able to find a good new owner for the business and are looking forward to following the company's development in the future," says Christian Schmidt-Jacobsen, Managing Partner of Axcel.
The parties have agreed not to disclose any financial terms.
About Isadora
Isadora is a Swedish producer and distributor of cosmetics with production and headquarters in Malmö and additional production facilities in Bern, Switzerland. Its products for the eyes, face, lips and nails are sold by around 5,000 stores in 40 countries. The main markets are Sweden, the other Nordic countries, Germany and the Middle East. Products are sold directly to department stores, perfumeries, fashion outlets and online retailers in Sweden and six other European countries, and through distributors elsewhere.
About Axcel
Founded in 1994, Axcel is a Nordic private equity firm focusing on mid-market companies, with a broad base of both Nordic and international investors. Axcel has raised six funds with total committed capital of EUR 2.8 billion. These funds have made 64 platform investments with well over 100 add-on investments, and 43 exits. Axcel currently owns 20 companies.
Further information
Axcel:
Christian Schmidt-Jacobsen, Managing Partner
Tel.: +45 21 78 36 97
E-mail: csj@axcel.dk