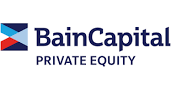 LONDON and MONTECCHIO MAGGIORE, Italy – 7th July 2023 – Bain Capital Private Equity ("Bain Capital"), a leading global private investment firm, and Nine Trees Group S.p.A. ("NTG")¸ the holding company of the Ferrari Family, announce that they have reached binding agreements (subject to customary conditions precedent) for the acquisition by Bain Capital of the entire NTG's shareholding in FIS – Fabbrica Italiana Sintetici S.p.A. ("FIS" or the "Company"), a leading developer and manufacturer of small molecule active pharmaceutical ingredients (APIs) and intermediates.
Founded in 1957 by the Ferrari Family in Montecchio Maggiore, FIS has a long history of pharmaceutical technical innovation and is recognised globally for its differentiated capabilities and deep technical expertise. Over the years FIS has become the development and manufacturing partner of choice for top blue-chip pharmaceutical companies around the world for custom and generic API synthesis. In 2022, the Company generated sales of approximately €700M in 70 countries and more than 300 customers around the globe, with a network of three world-class manufacturing facilities based in Italy, employing more than 2,000 people, including 250 R&D scientists, and having in its portfolio 25 of the 200 best-selling small molecules in the world.
"In over 60 years of history, the Ferrari Family has created, developed and continuously supported FIS – Fabbrica Italiana Sintetici, leading it to become the leader of the small molecule and active pharmaceutical ingredients sector in Italy, and one of the best-in-class developers and manufacturers in Europe and Globally. Today FIS is ideally positioned to further grow and expand internationally to become one of the world leaders in the APIs / small molecule industry. The Ferrari Family has found in Bain Capital an ideal partner who can drive the future growth of the business into the next phase, considering its significant industrial experience and operational resources. We are thankful to the FIS Management team led by Michele Gavino (CEO) and Manuel Barreca (CFO) and to all FIS employees and stakeholders for the successful path carried on together so far. We would also like to thank all the people that have contributed to this successful transaction" said Giampaolo Ferrari, Alessandro Ferrari and Andrea Cappellato Ferrari, respectively Chairman and Managing Directors of NTG and FIS.
"FIS Management Team is very proud of the results achieved by the Company in recent years and the work that we are doing together with our customers and partners in developing cutting-edge technologies and continuing to create sustainable and responsible innovation in the APIs and small-molecule sector. We thank the Ferrari Family for all the continued support provided to the Company and we are looking forward to be working with Bain Capital and drive FIS to further grow and become the global industry leader in the APIs / small molecule industry", said Michele Gavino, CEO of FIS and Manuel Barreca, CFO of FIS.
"Our investment in FIS marks a strategically important transaction for Bain Capital Private Equity in Europe, consistent with our thematic investment approach to the pharmaceutical industry. We were impressed by FIS' deep expertise in complex chemistry, differentiated development capabilities, and strong relationships with Pharma and Biotech customers. We have high conviction in the industry's growth prospects and are excited to support the development and manufacture of innovative and life-saving therapies for patients worldwide," said Christina Dix and Benjamin Kunstler, Partners and Co-Heads of European Healthcare at Bain Capital Private Equity.
"The acquisition of FIS is perfectly aligned with our long track record of successful partnerships with family-owned business and further builds on our successful Italian franchise. We are honoured to partner with the Ferrari family and to accompany FIS in its next phase of growth," said Ivano Sessa, Partner at Bain Capital Private Equity.
NTG's financial advisors were Houlihan Lokey and Zulli Tabanelli & Associati. Orsingher Ortu Avvocati Associati provided legal advice and PwC worked on the vendor due diligence.
Bain Capital has been advised by Mediobanca, Nomura, Latham & Watkins, Advancy, Bain & Company, PwC, Pirola Pennuto Zei & Associati and InterPharmaLink.
The transaction remains subject to approvals by competent regulatory authorities.
About FIS – Fabbrica Italiana Sintetici / NTG:
FIS – Fabbrica Italiana Sintetici S.p.A.
FIS (FIS – Fabbrica Italiana Sintetici SpA) was founded in 1957 in Montecchio Maggiore (VI) by the Ferrari family, which maintains ownership to this day. It's a leader in Italy and one of the major operators in Europe in the production of active ingredients for the industry pharmaceutical and operates 3 plants in Italy: Montecchio Maggiore (VI), Termoli (CB) and Lonigo (VI). FIS belongs to the Nine Trees Group, and is also present in the USA (FIS North America), Japan (FIS Japan), and in China with a representative office. With a turnover of around 700 million euros, the company now has over 2000 employees, of which 250 are dedicated to research and development. Michele Gavino has led the company as Chief Executive Officer since February 2021.
For more information, visit: https://www.fisvi.com
About Bain Capital Private Equity:
Bain Capital Private Equity has partnered closely with management teams to provide the strategic resources that build great companies and help them thrive since its founding in 1984. Bain Capital Private Equity's global team of more than 280 investment professionals creates value for its portfolio companies through its global platform and depth of expertise in key vertical industries including healthcare, consumer/retail, financial and business services, industrials, and technology, media and telecommunications. Bain Capital has 23 offices on four continents. Since its inception, the firm has made primary or add-on investments in more than 1,150 companies. In addition to private equity, Bain Capital invests across multiple asset classes, including credit, public equity, venture capital and real estate, managing approximately $165 billion in total assets and leveraging the firm's shared platform to capture opportunities in strategic areas of focus.
For more information, please visit: www.baincapitalprivateequity.com