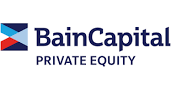 Transaction to position leading non-bank financial institution as a standalone company to drive expanded lending to underserved MSME, agriculture, and affordable housing segments.
Includes significant support and reinvestment from Gaurav Gupta, who will continue to serve as MD & CEO.
MUMBAI, 23 July 2023 – Bain Capital, a leading global private investment firm, today announced that it has entered into a definitive agreement to acquire 90% of Adani Capital and Adani Housing. The transaction will buy out 100 percent of the Adani family's private investments in the company, with Gaurav Gupta fully rolling his stake in the company and continuing to serve as Managing Director and CEO.
Bain Capital has also committed $120 million in primary capital to facilitate the company's ongoing growth. Further, Bain Capital is also immediately making available to the Company a liquidity line $50 million in the form of Non-Convertible Debentures.
"Gaurav and the team have built a scale lending business that supports entrepreneurialism and is trying to solve the $300 billion+ unmet retail MSME credit demand in the country. The company has strong business fundamentals, an experienced team, with ability to serve and expand to core segments like agriculture, housing and to underbanked rural areas," said Rishi Mandawat, a Partner at Bain Capital. "We see compelling opportunities to partner with Gaurav and team to support and facilitate Adani Capital's next phase of growth by providing access to significant capital, strategic and operating resources, and deep experience partnering with financial services businesses in India and across the globe."
"I have known Gaurav since his days as an investment banker," said Mr. Gautam Adani, Chairman, Adani Group. "He wanted to become an entrepreneur and I backed him. He has not only built a good financial services business with a focus on the underserved in semi-urban and rural India but has also valuably contributed to the Adani Group. I am very happy that a credible investor like Bain Capital is stepping in now and this will help the business grow manyfold from here."
"It has been an extraordinary six years; to have the capital, a strong brand and, more importantly, the freedom to build a business is perhaps unprecedented – and for this, I thank Gautambhai for the opportunity and for his faith in me," said Gaurav Gupta. "Our aim has always been to support micro-entrepreneurs and first-time homeowners in Bharat and to be the most economical and convenient lender to our customers by leveraging technology. The team and I are very pleased to welcome a partner like Bain Capital who shares our vision of making affordable finance available to our customer segment with a strong focus on customer literacy and education. With Bain Capital committing INR 1,000 Cr of capital in the Company, we are now equipped to grow 4x from here."
Entrepreneurialism and growing consumption rates across India are driving a significant increase in the volume of MSMEs, which now constitute an important segment of the Indian economy, contributing approximately 30% of its gross domestic product, according to the Ministry of Micro, Small & Medium Enterprises. Despite their potential, only 10% of MSMEs in India have access to a formal source of credit to support growth aspirations, particularly more acute in rural areas. Adani Capital was founded in 2017 to democratize access to affordable, convenient lending solutions and support the next generation of MSMEs and entrepreneurs in India. To realize that vision, Adani Capital has built an AUM of nearly $500 million, a network spanning more than 170 branches across eight states, and a team of over 2,500 professionals who expound its "customer-first" culture.
Avendus Capital was the exclusive financial advisor to Adani Capital, Adani Housing Finance and their shareholders on this transaction. Rothschild was the exclusive financial advisor to Bain Capital on this transaction.
Bain Capital has deep experience in investing to support the growth and leadership of a diversified set of financial services businesses in India and across the globe, including Axis Bank, 360One (fka IIFL Wealth), Judo Bank, L&T Finance Holdings, Legacy Corporate Lending, and more.
The transaction is expected to close in Q4 2023, pending necessary regulatory and market approvals.