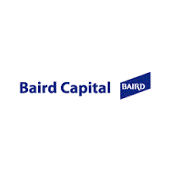 'UGSI' Rebrands as 'cleanwater1'
UGSI Solutions, Inc. ("UGSI"), one of the leading providers of water quality and chemical feed solutions to the municipal water,  wastewater utility, and industrial markets, announced its formal rebranding to cleanwater1, inc.The new name does not impact or change any product and service offerings; rather, the name change reflects the company's well-established mission to be the optimal partner to utilities and industrial customers facing ever-evolving and demanding water quality goals. To achieve this objective, cleanwater1 will continue to acquire, develop, and optimize solutions that improve water quality.

"We have built a great company by combining proven brands with science, monitoring, and controls, to solve today's utility operating challenges," said David Stanton, President and CEO of cleanwater1. "Our new name and website are designed to make it easier for our customers to find us and learn how we can help."

Read the full announcement here, or watch a video message from CEO, David Stanton.