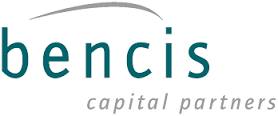 Bramsche, February 2023 – Bencis and management acquired HEYtex
Stella Holding GmbH, an entity owned by BBOF VI Holding C.V., has acquired all shares in Heytex Holding GmbH from Deutsche Beteiligungs AG and funds advised by them.
HEYtex is a European leader for engineering and manufacturing of technical textiles for transportation & logistics , safety, environmental, leisure, graphics, governmental and other applications. HEYtex operates five production facilities globally, in Bramsche and Ebersbach-Neugersdorf (Germany), in Nijverdal (the Netherlands), in Zhangjiagang (China) and in Pulaski, VA (USA) with a total of 550 employees. HEYtex experienced a remarkable growth under the ownership of DBAG and funds advised by them more than doubling its revenues. HEYtex's management and Bencis plan to continue this growth path.
Hans-Dieter Kohake, CEO of HEYtex, highlights: "Heytex has proven to be very resilient in recent years, among other things by strengthening its global competitive position. This is also due to the good cooperation with DBAG as the previous owner. As a management team, we are now looking forward to the partnership with Bencis, in order to continue the path we have taken with new ideas. In addition to growth topics, strategic initiatives such as sustainability and automation will play an increasingly important role. In the new constellation, we are very well positioned to meet these challenges."
Dick Moeke, partner at Bencis, comments: "We are very happy to support an ambitious Heytex's management team in the next phase of growth. Our investment in Heytex underlines our continued commitment and interest in the German market with many high quality teams and businesses. "
About Bencis
Bencis is an independent investment company supporting business owners and management teams in realizing their growth ambitions. Bencis was founded in 1999 by Zoran van Gessel and Jeroen Pit, and has invested through six funds with a total equity volume of EUR 2.2 billion. Since 2021, Bencis Fund VI is invested with a volume of EUR 575 million. The Bencis advisory team consists of 32 professionals based in Düsseldorf, Amsterdam and Brussels. Bencis' current portfolio of 31 companies generates combined sales of around EUR 1.8 billion and employs 9,500 people.