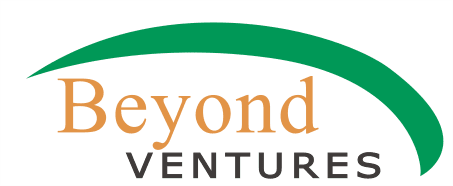 ommitted to innovating and developing technology solutions for the future of indoor mapping and location-based services
(HONG KONG – March 8, 2023) – Hong Kong-based venture capital firm Beyond Ventures is pleased to announce that its portfolio company Mapxus, the leading indoor Geographic Information System (GIS) platform that provides global indoor mapping and navigation services, has successfully completed the 1st closing of its Series B funding round, raising over US$5 million despite the economic doldrums. The funding round was led by Kawasaki Heavy Industries, a leading Japanese corporation with a diverse business portfolio spanning various industries centered around technology.
Starting in August 2021, Mapxus collaborated exclusively with Kawasaki Heavy Industries to provide indoor technology such as digital maps, Wi-Fi fingerprint positioning and SDK for indoor map data infrastructure service in Japan, which is named iPNT-K. According to market research and consulting company Seed Planning, Japan's indoor location-based services market size is expected to grow to JPY 1,170 billion by 2035. With the iPNT-K solution, businesses can apply indoor navigation in commercial facilities such as shopping centres, train stations, and airports to perform location-based marketing, traffic analysis, barrier-free navigation, manage and track operations, facilitate the management, and improve the work efficiency of employees in offices and warehouses.
With the new investment, Mapxus is well-positioned to continue to innovate and develop technology solutions for the future of indoor mapping and location-based services. The potential applications of Mapxus's technology are wide-ranging, with opportunities for both government and factory use.
Lap Man, Co-founder and Managing Partner of Beyond Ventures said: "We are so proud to be the first equity investor to support Mapxus since its early stages in 2019, and have witnessed its growth journey despite the social movement in Hong Kong in 2019-2020 and the Covid-19 pandemic over 3 years, driven by the management team's unwavering passion to offer the best-in-class indoor mapping and location-based services. We are also amazed at the courage and execution capability of John and Ocean when we proposed them entering the Japanese market in 2019 with the support of our mentor, which helped them overcome significant challenges in Hong Kong. Since then, they have successfully gained a strong foothold in Japan and expanded to other Asian markets such as Singapore and Taiwan. We strongly believe that the support of the global conglomerate Kawasaki will undoubtedly propel Mapxus to the next level."
"We are grateful to have had the investment and advice of Hong Kong-based venture capital firm Beyond Ventures, supporting Mapxus' growth journey since 2019. At Mapxus, we are dedicated to making indoor mapping more accessible and user-friendly and creating a truly inclusive city experience. Our innovative indoor map data infrastructure is designed to empower businesses and individuals, enabling them to improve work efficiency and enhance daily experiences. With the support of Kawasaki Heavy Industries, we are excited to continue innovating and developing technology solutions that will shape the future of indoor mapping and location-based services." said Ocean Ng, Founder and Chief Operation Officer of Mapxus.
"We are thrilled to have Kawasaki Heavy Industries lead this round of investment in Mapxus," said Dr John Chan, Founder and CEO of Mapxus. "With this new funding, we will accelerate our indoor map data infrastructure development in Japan (iPNT-K) with Kawasaki and expand our service coverage in Southeast Asia. We aim to enable businesses to revolutionise their interactions with physical spaces and deliver a comfortable, intuitive, and seamless indoor-outdoor experience for everyone."
Furthermore, Mapxus has recently joined hands with NOIZChain to co-create Honio, the world's first indoor location-based Game-Fi metaverse. Honio aims to connect the virtual and physical worlds through a mobile app that rewards users for spending time in physical stores. It is expected to launch in Japan by 2023 and in other Southeast Asian markets by 2024.