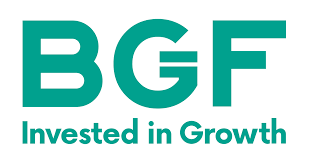 BGF has completed a stellar exit of Jola, the award-winning, channel-only supplier of business communications, specialising in mobile data SIMs.
Nottingham-headquartered Jola has been acquired by Wireless Logic, a leading global IoT connectivity platform provider. The deal will enable Wireless Logic to consolidate its routes-to-market through a single, focused channel, serving VARs and dealers in the UK.
BGF backed Jola with a £10.25 million investment in March 2021 and the business has experienced rapid growth during the hold period. BGF supported Jola with its strategic acquisition of Zapappi, bringing its software development capabilities in house.
BGF has been the ideal funding partner to support this phase of our growth and we really valued their expertise, guidance, light touch and flexible approach.

Jola CEO Andrew Dickinson
Jola provides innovative IoT and mobile data solutions to managed service providers, internet service providers, IT support companies and telecom resellers, who provide, manage, and support thousands of SIMs through Jola's own Mobile Manager self-serve platform. Jola's expertise in the UK channel is highly complementary to Wireless Logic's routes-to market and customer base.
BGF investor, Seb Saywood, who led the investment into Jola, said: "Jola is a fantastic example of an innovative East Midlands technology business, which has achieved scale quickly because of its truly market-leading offering and the strength of its management team. We have been delighted to support the business' growth and look forward to seeing its future success with Wireless Logic."
Dickinson added: "Jola will remain an independently run company within the Wireless Logic Group, focussing as always on the UK channel, but with a global reach. The 1000+ Jola partners will see no change in the short term and over time they will benefit from product innovations across the group and more extensive supplier relationships. It's testament to our clients, suppliers, funders and our amazing team that we've been able to achieve this milestone."