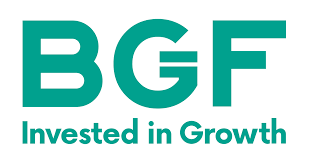 BGF has committed a further £2.4 million to support Environmental Essentials' buy-and-build growth strategy.
Environmental Essentials, one of the UK's leading asbestos service providers, has secured follow-on investment from BGF to support the acquisition of Adams Environmental.
Adams Environmental, which specialises in the listed building and education sectors, servicing high-profile buildings such as the National History Museum and Imperial College London, is the company's first acquisition.
Based in Stoke-on-Trent and operating from four offices throughout the UK, including Stoke-on-Trent, Glasgow, Crawley, and London, the business provides asbestos management, training and surveying to businesses, local authorities and public sector organisations. Clients include the Houses of Parliament, tier one construction companies, NHS Trusts, high street food retailers and pub operators. Richard Powner and James Riley co-founded the business in 2004.
We're delighted to welcome Adams Environmental into the Environmental Essentials fold. This marks a significant step forward in our growth ambitions, on the back of a strong trading period throughout the Covid pandemic, and is another positive milestone on our investment journey with BGF, which has had a considerable impact on our business since 2015.

Richard Powner, Co-founder Environmental Essentials
"Asbestos management has been a core part of our business since we launched 18 years ago. However, we believe that there is significant potential to expand our offering, not just geographically but also by diversifying into complementary areas, including water hygiene and fire risk management. This will not only strengthen our proposition, but provide clients with a 'one-stop-shop' for key compliance services."
It signals the start of an exciting growth phase for Environmental Essentials, as it looks to expand its geographical footprint and diversify its service offering. The additional equity funding has been committed to support future acquisitions. It takes BGF's total investment in Environmental Essentials to £5.7 million.
Alex Sleeth, who joined the board of Directors back in early 2020 and has a wealth of experience in 'buy and build' within the sector, commented: "This is a really exciting time for the business, as we look to broaden our compliance service offering and complement our existing services in Asbestos and Health & Safety Training for our high-profile customers. With additional funding secured we are confident in our ability to deliver a comprehensive growth strategy for our clients, staff and shareholders."
BGF investor, Jon Earl, added: "Since 2004, Richard and James have built up a strong reputation in asbestos management. The acquisition of Adams Environmental enables them to strengthen their position in important markets, such as listed buildings and education. Through an exciting buy and build strategy, the team will also be able to broaden their compliance offering to customers, with the additional funding strengthening their commitment to investing in proprietary technology, as well as training and development."